IB Showcases Offerings to Prospective Students
Annually, Midlo's International Baccalaureate (IB) program accepts a number of prospective applicants to embark on the journey of IB. After carefully selecting each student, the IB program invites those accepted students to IB Shadow Day, an event that allows students to experience the IB lifestyle, as well as catch an early glimpse of Midlo's high school setting. From Monday, March 18, 2019, to Wednesday, March 20, 2019, these students walked the Midlo halls, paired with current IB students, to begin to understand the challenges, intensity, and rewards of IB, while simultaneously experiencing life as an IB student at Midlo.
Commencing the event, IB coordinator Mr. Mark Spewak gathered all of the students into the Closed Commons for a brief introductory session. Once Mr. Spewak explained the schedule, students separated into groups with current IB students waiting for them, acting as tour guides and mentors. To set the Shadow Day in motion, the groups sectioned off to talk more about the IB curriculum, beginning in the World Language Department. After discussing Spanish plays and Latin events, the groups toured Midlo, visiting classes to gain a feel for the Midlo environment. While traveling through the halls from 1st period to Midlo Morning, the students asked questions, met with current Midlo teachers, and discussed the IB curriculum further, courtesy of the IB tour guides and mentors.
At the end of the Midlo Morning, everyone gathered in the Closed Commons once again for Mr. Spewak's "best wishes in their final decisions." The IB Shadow Day provided a simulation for students to not only experience the Midlo ambiance, but to also to experience and understand the IB program first-hand. 
Leave a Comment
About the Contributor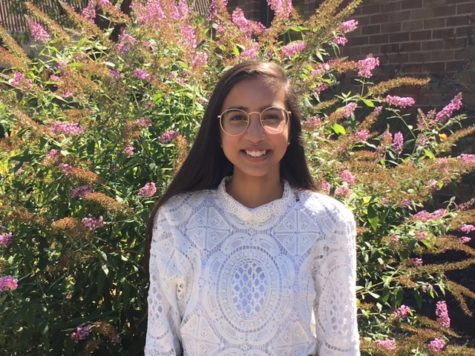 Nabiha Rais, Copy Editor
Nabiha Rais, Class of 2019