IB Counts Down to Prague
An Update on the IB Prague Trip 2019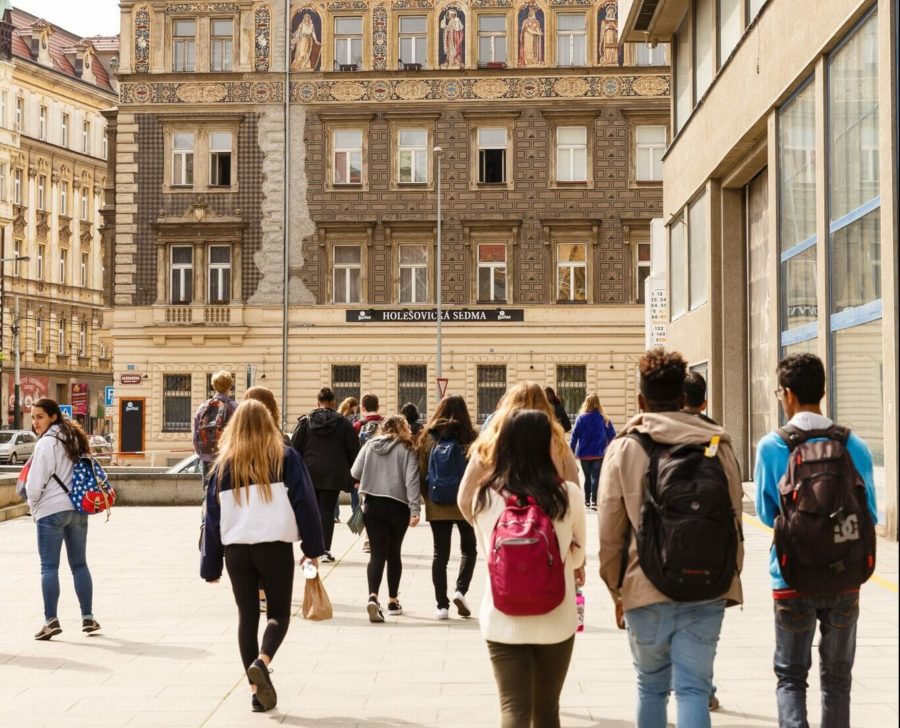 The International Baccalaureate (IB) Program focuses on challenging its students with difficult coursework and assignments. Part of the IB journey for each student involves stepping out of one's comfort zone and learning through the opportunity to collaborate with others. Through the Creativity, Action, and Service (CAS) portion of IB, the program encourages its students to take this kind of initiative in their community through a creative and voluntary exchange. The IB program at Midlo provides a multitude of opportunities for students to fulfill their CAS hours, such as volunteering for IB events or beautifying the local community.
This year, Midlo's IB program implemented a new CAS opportunity for students: a CAS trip to Prague, Czech Republic. Sponsored by CAS Trips, the Prague Spring 2019 Global Exchange Trip plans to take Midlo IB students on a journey to learn about the world through their own lens. Only a plane ride away, the Golden City of Prague is a magical destination for IB students to see the most beautiful architecture in the world and learn about the history that lies within the grounds of the city.
The IB students and faculty who plan to travel to Prague during this upcoming Spring Break have begun to count down the days, hours, and minutes until they set foot in the one-of-a-kind city of Prague. Midlo's IB Coordinator Mr. Mark Spewak provided updates on the current status of the trip and how this travel opportunity will inspire and motivate students to delve deeper into the true importance of CAS and community in general.
What is the current status on the Prague trip?
We had a meeting last week to finalize plans, payments, and tickets. Now, we have all of that done, and we are down to the logistics of the trip. For example, the packing techniques and the nitty gritty things are being mentally processed as the date comes closer and closer.
When do you take off for Prague?
We are leaving from Midlothian High School on March 29 at 11:15 AM. After tossing our bags on a bus rolling out to the front of the school, we will head to Dulles International Airport for a 6:00 PM flight. After a long flight, we will have a brief layover in Germany and eventually touch down in Prague on March 30. 
How do you feel about the trip?
After keeping a continuous countdown, it is clear that I am certainly excited for the trip! I have been looking into maps, rivers, sites nearby, and much more to make sure the trip is memorable. I have recruited student photographers, who are also going on the trip, to ensure we document the trip as much as possible.
How do you think the students feel?
Everyone is always nervous about going on an international trip, but they are definitely super enthusiastic. If it is any consolation, I am nervous to be in charge of 15 kids!
What do you plan to do in Prague?
We have a jammed itinerary. Since this is a CAS trip worth 35 hours, we are going to get our hands dirty with some farming on an organic farm in the area. In addition to this, we plan to spend some time working in a local homeless shelter.
Do you have other fun activities planned besides the ones in CAS?
Of course! From checking out amazing architecture since before the 10th century, to seeing a national park just south of the border in Germany, we are taking the role of a tourist quite seriously. We also plan go to a classical concert, experience a disco night, and have an Iron Chef moment through a cooking opportunity.
If all goes well, will this be an annual trip for IB students?
If all goes well, and I have confidence it will, it should serve as a model for future international trips. Besides, what better way to promote global perspectives than actually going into the world?
About the Contributor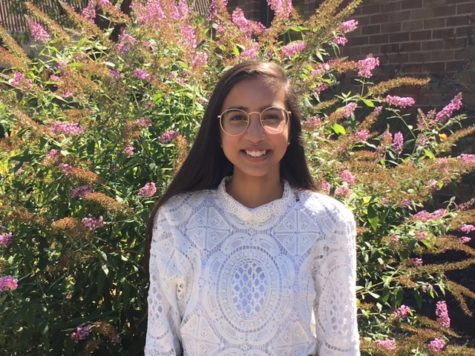 Nabiha Rais, Copy Editor
Nabiha Rais, Class of 2019