The Future of IB Arrives
In Chesterfield County, many prospective applicants apply for challenging and demanding specialty centers across the county in an effort to enhance their learning and abilities. On Saturday, February 16, 2019, Midlothian High School's own specialty program, the International Baccalaureate (IB) program, hosted the IB Interview Day to allow new applicants to showcase their skills through a three-part process. Students from across the county assembled at Midlo for the IB Interview Day to demonstrate their abilities and prove that they are worthy enough to join the intense, yet beneficial, program.
Launching the event, IB coordinator Mr. Mark Spewak, IB teachers, and IB student volunteers guided the nervous applicants through the three-part process: a mathematics test, an essay, and an interview. From calculating the area of a quadrilateral, to displaying their personality through writing and speaking, the applicants used their time wisely to ensure that their persona was accurately demonstrated in the best way possible.  Although their nerves skyrocketed, they still managed to share questions and thoughts with current IB individuals, who provided informative answers and advice from their IB experiences.
The IB Interview Day gave applicants a chance to show how they would contribute to not only to the IB program, but to Midlothian High School as a whole. From glimpsing the Midlo atmosphere, to experiencing the welcoming nature of IB, the applicants received a preview of what both Midlo and the IB program can provide and how they can fit into the Midlo and IB family.
Leave a Comment
About the Contributor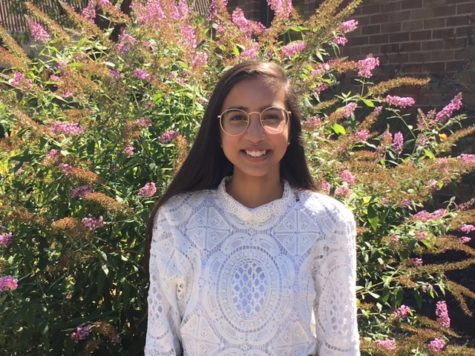 Nabiha Rais, Copy Editor
Nabiha Rais, Class of 2019