Indoor Track Conquers Regionals
Indoor Track Region 4B Championship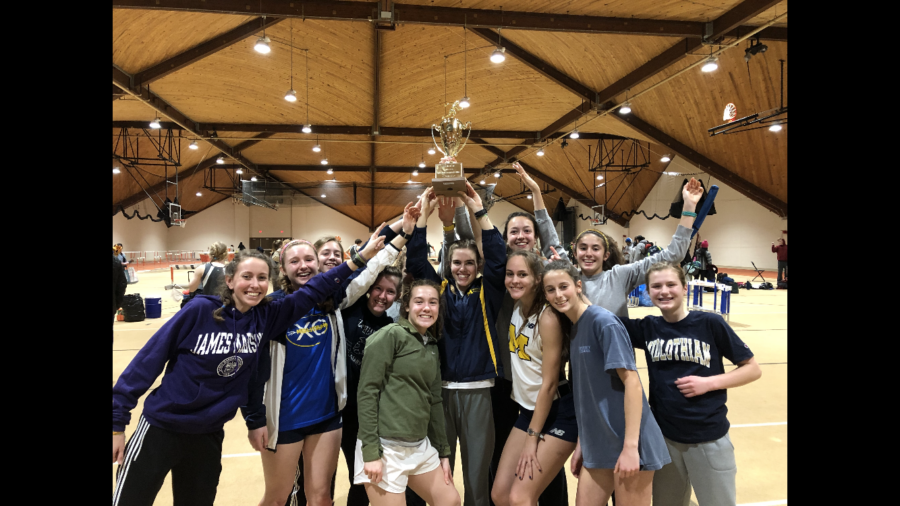 On February 9, 2019, Midlo's Indoor Track team competed in the VHSL Region 4B Cross Country Championships at Woodberry Forest. The Trojans entered the race with a fierce mindset with the ultimate goals of winning the team championship and qualifying individuals for the VHSL State Meet. As they stepped onto the track to face Powhatan, Louisa, Chancellor, Courtland, Dinwiddie, Hanover, Eastern View, Patrick Henry, Caroline, Monacan, King George, and Huguenot, the Trojans realized that this race would be their last opportunity to race these teams in a regional meet; next year, as a result of the continual population growth, Midlothian High School will compete in Region 5B. This understanding fueled the Trojans to push their bodies to an optimal state of performance and race not only for themselves, but for the entire team.
The meet began with the girls' 4×800 meter relay, which consisted of Annabel Schepker, Chloe Martin, Katherine Krievs, and Millie Weinhold; this team earned the title of Regional Champions and beat the other teams by twenty-three seconds. The Lady Trojans continued their strong streak when Taylor Wiggins won the shot put competition, throwing a personal record by five feet. Multifaceted Erin Babashak showed her versatility by winning the high jump and triple jump contests, placing second in both the long jump and 55 meter hurdles, and leading her 4×200 meter relay and 4×400 meter relays to second and third place. Sophomore Caroline Bowe pulled a feat accomplished by few; she ran the 500 meter dash, in which she placed second; then after resting for only fifteen minutes, she entered the track again and won the 1000 meter run. Other strong performers included: Dasia Hardy (2nd, 55 meter dash and 3rd, 300 meter dash), Annabel Schepker (3rd, 1600 meter run), and Nicole Quiram (3rd, 3200 meter run). These athletes had many strong performances, and at the end of the meet, the Lady Trojans emerged as the Region 4B Champions, besting Louisa by a mere six points. Babashak, a senior, expresses that she feels "glad to help the team score a lot of points" and by leading the team, the competition finished as "a good way to finish out [her] indoor regional meet."
Midlo's Boys Indoor Track team also performed well; their meet began with the 4×800 meter relay team finishing first and winning a title. The 4×800 meter relay team consisted of Ian Gray, Thomas Gray, Joey Maguire, and Andrew Steenkamer. The competition continued with Max Etka, the 1600 meter run reigning champion, who proved his continued dominance with a another victory in the 1600 meter run. The victory streak continued when Brian Tavenner, a sophomore, became the regional champion in the 3200 meter run, besting second place by less than a second. In the shot put competition, Midlo athletes Brayden Staib and Jake Kern placed third and fourth, which earned more points for Midlo.  Midlo's 4×400 meter relay and 4×200 meter relay also fared well; both relays finished in ninth place. Top performers included: Dylan Schultz (23rd, 55 meter dash), Armani Hinman (17th, 300 meter dash), Max McKey (9th, 500 meter run), Ian Gray (8th, 1000 meter run), John Jennings (6th, 55 meter hurdles), and Zach Moreau (9th, triple jump). As the meet concluded, the Midlo Boys finished in a respectable fifth place overall.
On February 22 and 23, the Midlo Indoor Track team will compete at the VHSL 4A State Meet at Roanoke College.
About the Contributor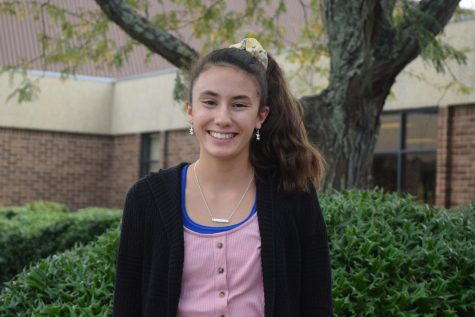 Katherine Krievs, Editor-in-Chief
Katherine Krievs, Editor-in Chief, Class of 2021