Elite Midlo Athletes Sign National Letters of Intent
Eight Senior Athletes Commit to Play in College
Every year, the Midlothian High School Athletic Program produces numerous athletes that have committed to play the sport they love at the next level. On Wednesday, February 6, 2019, Midlo Activities Director Mrs. Shea Collins welcomed families, friends, and coaches into the Auxiliary Gym to celebrate eight senior athletes as they signed a National Letter of Intent to play their sport at the collegiate level. Once everyone was settled, coaches offered a few words about the players' time at Midlothian, and the signees thanked those who have supported them along the way, such as teammates, friends, family, and teachers. Those eight athletes are: Camdton Furman, Logan Smith, Bogue Cummings, Carter Averette, Davis West, Brayden Staib, Hunter Klein, and Neil Richburg.
Camdton Furman has played baseball since the young age of five, and his passion for the game has grown ever since. After attending camps and showcases, the coaches at Randolph-Macon College spotted Furman and contacted him. In November of 2018, Furman fulfilled the dream of committing to play Division III Baseball at Randolph-Macon College. On signing day, Furman was accompanied by his mom and dad, as he took the next step in his successful baseball career.
Senior Logan Smith first started baseball when he was three years old and has rapidly developed a strong passion for the game. Although being pursued by several successful programs, Smith chose to attend Randolph-Macon College because of the "atmosphere and campus." Smith was joined by his mother, father, grandmother, and younger sister, while signing to take a big step in his athletic future.
Bogue Cummings began playing soccer at a young age because of his parents, but then came to develop a love and passion for the sport. While being a great leader and teammate, Cummings caught the eye of several different schools, but ultimately chose Randolph-Macon College for his college years. Cummings was joined by his family as he signed his NLI to take the next step in his bright career in soccer.
Carter Averette played many sports in his childhood, but soccer was the sport that stuck. Averette's passion grew for the game quickly and led him to a spot on the Midlo Varsity Team as a freshman. Averette committed to the University of Lynchburg in October of 2018, and has eagerly awaited the day he could officially call himself a Hornet. On signing day, Averette was accompanied by his mom and dad while signing to play soccer for the Lynchburg Hornets.
Davis West began the sport of soccer at the young age of two years old, and his love for the game has grown ever since. As a leader on the Midlothian Varsity Soccer team, West was spotted by the coaches at Virginia Military Institute. On signing day, West's mother and father him as he signed to become a Keydet.
Brayden Staib has played football his entire life. After playing on Midlothian's Varsity Football team for three years, Staib was named an All-Metro Linebacker and recruited by numerous successful programs. Ultimately, Staib chose to attend the College of William and Mary to continue his studies and play Division I Football for the Tribe. Staib, along with his family and friends, gathered in the auxiliary gym to celebrate his accomplishments.
Hunter Klein began playing football only two years ago and quickly discovered he was a natural. After starting the position of tight end during his junior year, Klein received interest instantaneously. While being recruited by several Division I programs, Klein chose to spend the next four years in Williamsburg at the College of William and Mary. Klein, accompanied by his family and friends, signed his NLI in order to join the Tribe.
Neil Richburg began playing football at the young age of six because of his fascination for the game and his interest has never stopped.  Richburg was pursued by several successful programs, but chose to attend Christopher Newport University for his collegiate career and looks forward to being a Captain. On the day of his signing, Richburg was joined by his proud mother, sister, and brother.
Congrats to these eight successful Midlo student-athletes!
About the Contributors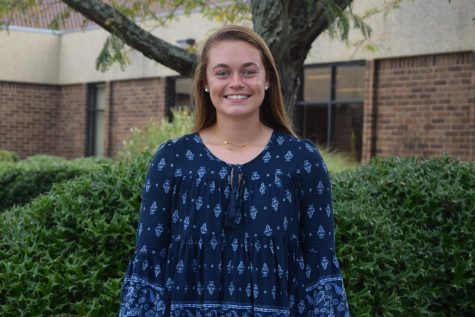 Erin Junkmann, Sports Editor
Erin Junkmann, Class of 2020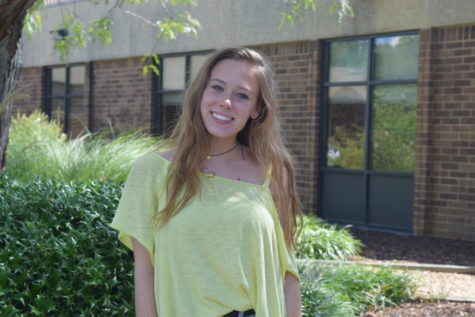 Sophie King, Midlo Scoop Photographer
Sophie King, Class of 2019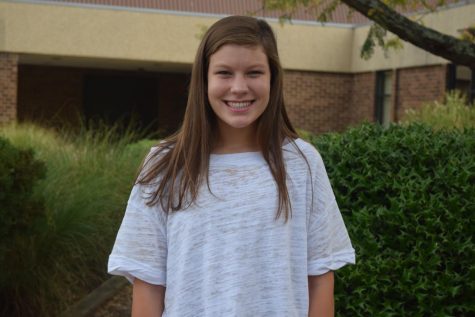 Zoe Kopidis, Midlo Scoop Photography Editor
Zoe Kopidis, Class of 2020