A Satisfying Submission for IB Students
The IB Class of 2019 Students Submit IB Extended Essays
The International Baccalaureate (IB) Program at Midlothian High School offers an intense, rigorous, and challenging education for the students involved in order to obtain the IB Diploma. To earn the diploma, IB students must receive high marks on their examinations, complete all required courses, and write the crucial Extended Essay,  an independent and mandatory 4,000-word research paper. Completed over the course of junior and senior year, IB students engage in a topic of interest and communicate ideas and arguments to answer their central research question with efficiency. The essay is meant to prepare IB students for college-level research and investigate a topic of interest pertaining to them. By completing the essay, IB students move one step closer to attaining their IB diploma and bettering their education.
On Friday, January 25, 2019, the IB Class of 2019 submitted their final Extended Essays to the International Baccalaureate Organization (IBO), sparking a great deal of happiness, satisfaction, and relief that they had conquered one of the hardest components of IB. After one long, tiring year of constructing the essay, the current IB seniors feel grateful to have fashioned a polished and completed paper. From sifting through primary source books and websites, to attending a multitude of back-to-back meetings, the experience in writing the paper proved exhausting, but well worth it after pressing the turn-in button. IB senior Dylan Kitt commented on how "the Extended Essay has been a long road," but he is "ecstatic that is it done." To add, IB senior Kirsten Hebb continued by saying, "I finally feel like a huge part of our IB experience has been completed, and we are in the final stretch. I am ready to see what is next!"
Now that the IB Class of 2019 has completed the pivotal 4,000-word Extended Essay, they will carry on through their journey of IB and continue working towards the ultimate goal: the IB Diploma.
About the Contributor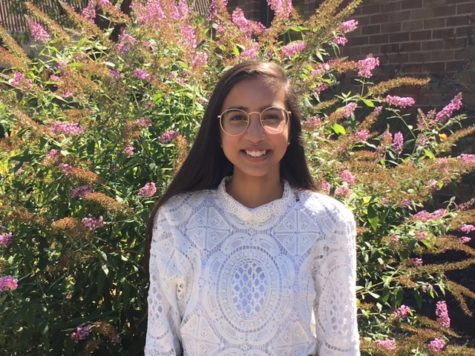 Nabiha Rais, Copy Editor
Nabiha Rais, Class of 2019