Earth Science Students Break Out of Hurricane Deathgrip
Ms. Murfee Creates Breakout Boxes for Mr. Burns' Earth Science Classes
On January 28th and 29th, each of Mr. Burns' five Earth Science classes gathered in the library during their scheduled block class period, under Ms. Heather Murfee's instruction, to take on her newest escape room-style breakout boxes. The breakout boxes are a series of three boxes with digital codes to break in and defeat the timed goal. The students received a formative participation grade with the winning team receiving 25 participation points, second receiving 23′ third receiving 21, and fourth receiving 20 points. Besides the grade, Mr. Burns wanted his students to reinforce previously learned information and introduce material through an atypical, kinetic experience. 
In this fantasy world, the Earth Science students were astronauts in space, preparing to land on Earth. Unfortunately, before the students could safely land, an inevitable category 10 storm Hurricane Deathgrip assaulted the Earth. The students needed to implement a new method, created by NASA, to weaken the hurricane's strength from above the storm. Due to the hurricane's power, it was a top secret mission in hopes to reduce devastation and casualties. They needed to open the box, gain access to the instructions, and take them back into space before the storm landed in the next 45 minutes.
To start the interactive puzzle, the students acquired a QR code, a bit.ly link, a picture, a UV/black light, and a formula.  According to Ms. Murfee, she created the puzzle to have more than one hint to follow in order to engage  more students at the same time. Reading and following directions proved vital because if students didn't do so, they would render the new clues useless. "[Even] using time wisely was so simple, but really important," said freshman Bailey Miller. Essential knowledge and skills for completing the breakout boxes included: details from their current weather unit with the observation and collection of weather data, prediction of weather patterns, severe weather occurrences, weather phenomena, and factors that affect the climate.
Overall, students' reactions were both complimentary and enthusiastic. The new and different way of studying material excited and refreshed many students. "It was nice to take a break from… just sitting in seats all day," said freshman Lauren Schmidt. However, the initial boxes proved a bit too complicated, so with a few tweaks, the second day of the boxes succeeded. "I believe this is the longest Breakout Box I've done, so students needed an attitude of determination to keep going," claimed Ms. Murfee. Despite the difficulty, the rigor caused the participants to stay focused and upbeat.
About the Contributor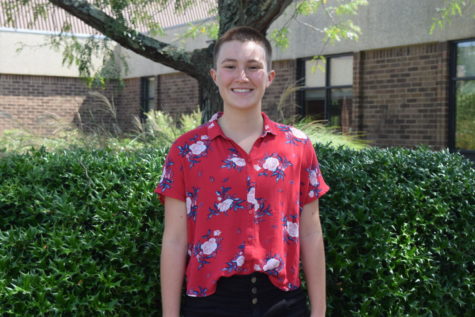 Marisa Ruotolo, News from the Classroom Editor