Seniors Novey and Ruzicka Named January Student All-Stars
Midlo Students of the Month: Brent Novey and Zane Ruzicka
Hang on for a minute...we're trying to find some more stories you might like.
Midlo's first January student of the month  is a great academic student who is incredibly kind to others, has a great sense of humor, and is growing into his leadership abilities. Last year, he starred in Fiddler on the Roof, and this fall, he performed in The Wizard of Oz. He currently serves as president for the Alzheimer's & Dementia Awareness Club and attended a state-wide awareness walk in November. He also works as a member of the Midlo Scoop staff. Congratulations to our first January Student of the month, senior Brent Novey!
Midlo's second January student of the month transferred to Midlo the summer before his junior year and hit the ground running.  With a devotion to service and equity, he quickly became a leader in our building. Just last week, he helped to coordinate many of the student volunteers who supported our Student Scheduling Night and has planned and carried out many exciting opportunities for our school as IB Student Council President  Congratulations, senior Zane Ruzicka!
About the Writer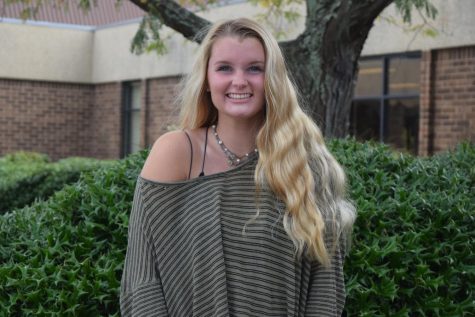 Cara Hahn, Midlo Scoop Staff