Midlo Students Spend a Day on the Atlantic
Students Head to VA Beach for Marine Field Trip
On January 22, 2019, many Oceanography and AP Biology students traveled to Virginia Beach to visit the Virginia Aquarium and Marine Science Center and participate in a whale-watching expedition. Upon arriving at the aquarium, the students freely explored the facility.
Groups spread out to peer into bright waters and catch a glimpse of uncommon fish. Deep blue tanks, filled with emerald plants and pale stones, provided a unique habitat for fish of every shade in the rainbow. Turtles swam with grace, as they watched the students pass. Illuminated by neon lights, jellyfish pushed through the water in lazy circles, catching the eye of anyone nearby. A section of the building, sectioned off exclusively to pet manta rays, quickly drew a crowd; the alien-like creatures had a slimy feel to them, and students squealed as their fingers rubbed against their skin. The shark area held a massive tank, filled with formidable creatures swimming close to the glass, always staring directly at anyone who looked at them. To continue the jaw-dropping exploration, sharks ranging from sharp-toothed to harmless swam with confidence, intimidating people with their presence.
One of the more unique sections of the aquarium was a massive tank with an underpass. Marine animals surrounded and swam over students, who tried to catch a glimpse of each fish. The fish did not fear the students, with eyes magnified by the glass, and students enjoyed the opportunity to see the underside of many sea creatures they had never experienced before.
After touring the aquarium, everyone gathered in groups to eat their lunches. Soon after, they put on their winter clothes to prepare for the trip on the boat for whale watching. They collectively piled on with high hopes for an experience like no other. Bundled up, their eyes scoured the open waters, searching for any signs of a whale. The rocking of the boat soothed the students as they waited. Unfortunately, no whales appeared, but the experience remained enlightening and an adventure to remember.
Immediately after leaving the open waters and the tilting boat, students once again boarded the bus, which brought them home at 5 PM. Although they had no luck seeing a whale, the students thoroughly enjoyed the time they had with friends on the open water.
About the Contributor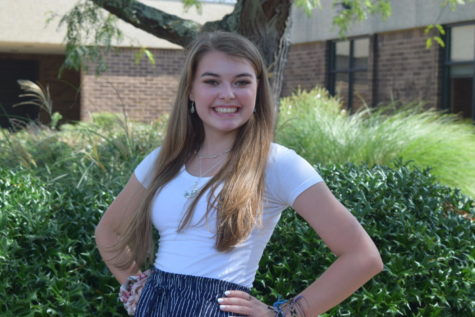 Rachel Bybee, A & E Editor