Instructional Coaches Receive December EOM Distinction
December Employees of the Month, Ms. Fischer and Ms. Kumar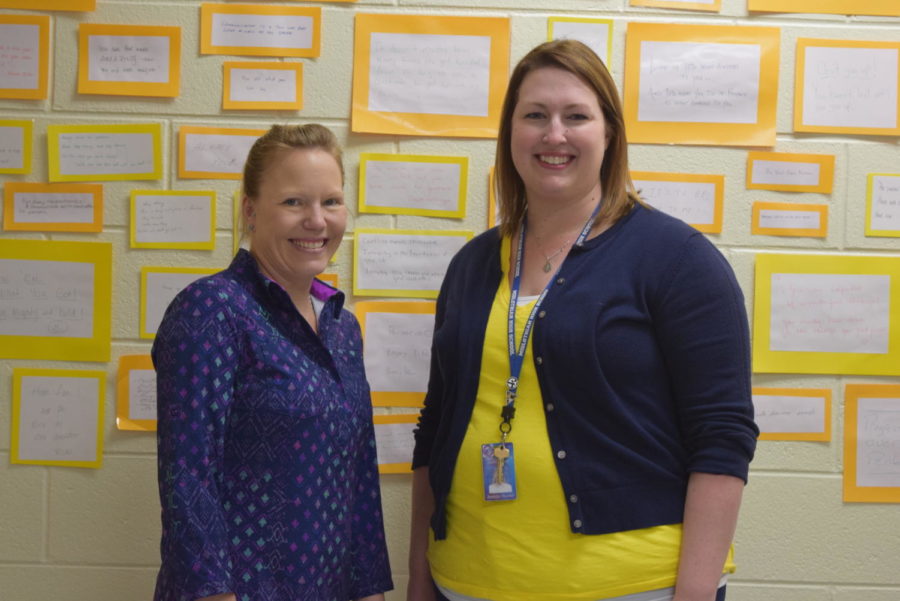 The December Employees of the Month worked hard and strove to create a fun and safe learning environment in their classrooms. These teachers went above and beyond by starting an instructional group for new teachers. Congratulations, Ms. Jennifer Fischer and Ms. Jasmine Kumar, Midlo's December Employees of the Month.
How and why did you come up with the idea to have instructional coaches? 
Mrs. Fischer: Instructional coaching is definitely not a new invention. The idea of coaching is really to promote collaboration among teachers in order to help one another grow in our professions.
Mrs. Kumar: When I heard that we were going to have instructional coaches at Mildo, I was instantly excited. I had done coaching at my previous school, and it is something that I am very passionate about. I not only love working with students, but I love working with wonderful teachers as well.
Who else is involved in instructional coaching?
Mrs. Fischer: The instructional coaching team is comprised of many dedicated faculty members in our school.
Mrs. Kumar: It has been really great to work together as a team this year, and I can't wait to see what next year brings as well.
When did this program start?
Ms. Kumar and Ms. Fischer began working on ideas and materials over the summer, and then began meeting as a team in September.
What do each of you teach at Midlo?
Mrs. Fischer: This year I am teaching English 11 and AP Literature.
Mrs. Kumar: This year I am teaching Honors Algebra 2 and Algebra 2.
How long have you been at Midlo?
Mrs. Fischer: I joined the Midlo team in January, 2017.
Mrs. Kumar: I started in September, 2017.
What's your favorite part of the job?
Mrs. Fischer: My favorite part of teaching at Midlo is the amazing group of teachers and students that make up our school community.
Mrs. Kumar: My favorite part of the job is working with students. Each day is always new and exciting.
What makes what you do special?
Mrs. Fischer: While I'm responsible for helping students to grow their reading and writing skills, I have the added joy of being able to explore a huge range of topics, depending upon what piece of literature we are studying. Whether we are enjoying the lighter side of life or wrestling with the grimmest parts of the human condition, I love seeing students really think critically about their ideas and worldviews.
Mrs. Kumar: This one is hard. I absolutely love what I do, and I love it because of all the wonderful and fantastic people around me. I get to work with fantastic students and excellent teachers every day!
About the Contributor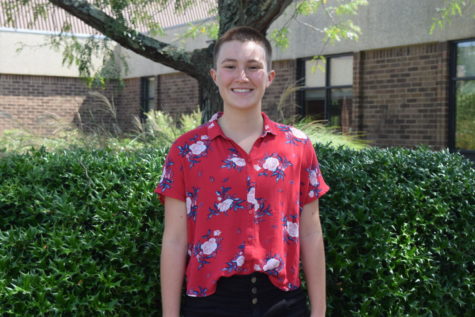 Marisa Ruotolo, News from the Classroom Editor