IB Kicks Off the Holidays
On Thursday, December 6, 2018, the International Baccalaureate (IB) program gathered all IB families, faculty, and students to enjoy a feast beyond their expectations at the IB Potluck. With over 100 attendees, families brought an abundance of food for all to enjoy. Tables overflowed with casseroles, pastas, sandwiches, and sweet treats. As others enjoyed the food, some kept their hands busy by writing cards for Meals on Wheels, as well as holiday cards for our service members in the Armed Forces. Throughout the events, families participated in a silent auction, courtesy of the IB Parent Council (IBPC). From coupons on bread, to treating yourself to books, the auction proved a spectacular way to raise money for the IB Program and for the charities that IB sponsors.
The Potluck was a great way for IB families and students to bond with each other and create new memories. IB coordinator Mr. Mark Spewak deemed the event "a great kickoff to the holiday season. We all had a great time, and I do not think anybody left hungry!" From the massive amounts of food, to the arts and crafts, to the continuous bids in the silent auction, the IB Potluck filled stomachs and formed radiant smiles throughout the night. In the end, it was an event for all ages to enjoy and allowed for the holiday season to commence on a high note.
About the Contributor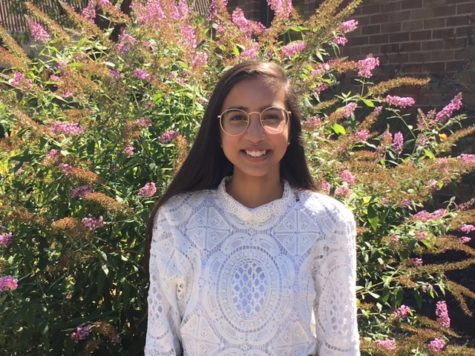 Nabiha Rais, Copy Editor
Nabiha Rais, Class of 2019