Candelaria Makes Connections Around the Globe
Senior Josue Candelaria Travels to Guatemala to Make a Change
For most seniors, the summer of 2018 was the last summer to go out and have fun with friends and take vacations on the beach or relax before before a busy graduation year. Josue Candelaria, on the other hand, visited the country of Guatemala, where he helped build houses and made special connections with his volunteer team and the many civilians in the village who warmly welcomed him. Guatemala is a country in Central America known for its beautiful tourist structures but also for its poverty. During his stay in a Guatemalan village, he sent water to neighboring villages, prepared and served food to all the men, women, and children, donated clothes and shoes to those who needed them, and most memorably to him, gave the children who lived there a better understanding of those born outside of their small town. "My parents are from Puerto Rico and other countries, so I was familiar with foreign places but had never immersed myself in them before." say Canderaria.
Candelaria partnered with Hope of Life, an organization that travel annually to Guatemala with supplies to help feed those suffering from poverty. His group, Extreme Rescue, teamed up with Hope of Life and donated over 100 bags of food, planted trees, passed out shoes, spent time with the villagers, and volunteered to pass out warm meals for the kids, families, and the elderly. "I didn't want to go on the mission trip at first, but a church friend persuaded me by saying she absolutely loved it, and I was convinced after a while that I would love it." Candelaria and his crew visited many cities, including Zacapa, Guatemala, where they focused on getting children without homes into facilities with adoption centers to find them a new home.
The village Extreme Rescue that visited was in an extremely impoverished state and gave the volunteers a peek at what its like to live without the advantages of healthcare. Many of the families the group encountered had siblings or children who needed to seek medical care but were unable to afford it. "It was truly eye opening;" Canderelia said.  "Some villagers couldn't afford basic healthcare, such as seeing a doctor. It really showed me the things that I take advantage of. Although some of the trip was heartbreaking in seeing disabled or poor villagers who were given up on by other villagers, there were some great experiences, such as giving children a healthy home, planting and helping farm for those in neighboring villages, and just hanging out and living and breathing in Guatemalan culture."
Candelaria explained that the fourth day was the most difficult. "We had planned to do rescue missions for children who are on the verge of losing their lives.  One child who we were trying to rescue was 2 years old, and he weighed 18 pounds with severe malnutrition. It was a four hour drive, and when we arrived, we had to have an enforcement officer bring him to the facility because his parents did not want him to receive help," says Candelaria. Extreme Rescue also brought hot meals to all the villagers who were picking up scrap metal from their land in order to burn it and dump it to avoid pollution caused from dump trucks.
Candelaria plans to go to Guatemala again this summer because of the life-changing experience, the lasting impact, and the special connections he made. "One of the children I met stayed around me for almost the whole trip; he was the cutest thing and was so curious about me. We would play together while the rest of my crew was passing out shoes." This mission trip was made possible by Hope of Life and Extreme Rescue, which faciliated high school volunteers to take 8 days out of their summer for a better cause. Candelaria adds, "Even though there is sadness in going to volunteer in Guatemala, there are so many good things that come out of knowing I'm helping people survive."
About the Contributors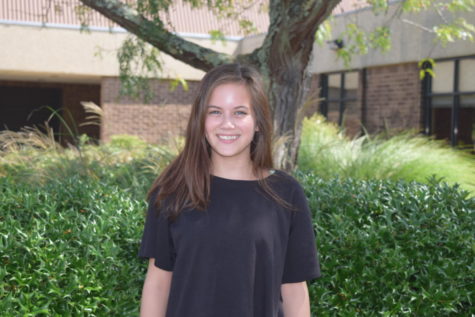 Caitlin Woods, Midlo Scoop Staff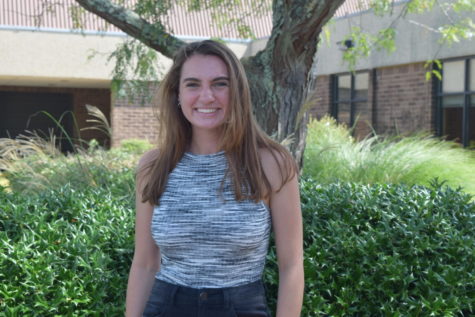 Carrie Rowley, Midlo Scoop Staff