Junkmann Verbals to Hoyas
Erin Junkmann Verbally Commits to Play Soccer at Georgetown University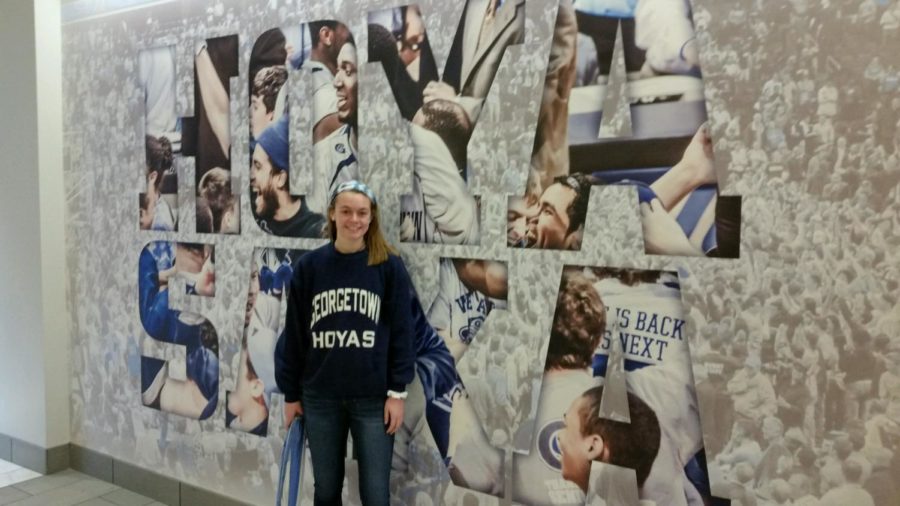 Every year, Midlo athletics produces various athletes who takes their talents to the next level of college play. On September 7, 2018, junior Erin Junkmann joined these athletes by verbally committing to play soccer at Georgetown University. Junkmann anticipates what the future will hold as she embarks on the next step in her soccer career.
Since the young age of two years, Junkmann grew up spending her time on the soccer field, with her father dragging her to practices to coach her older sister. She soon began the sport for herself, joining the YMCA team. Junkmann recalls, "I started soccer because I wanted one of the colorful team t-shirts." Although she started with the purpose of receiving a jersey, Junkmann soon began to grow a passion for the sport. At the age of nine, Junkmann joined her first competitive travel team, FC Richmond Mystics. She proceeded to compete on the Powhatan Soccer Association team and then on her current team, Richmond United.
As a standout on Varsity Midlo Soccer since freshman year, Junkmann continues to act as a leader on her high school team. Junior goalkeeper Zoe Long reflects, "Erin is really fast and can kick the ball far." According to teammate Riley Brown, "She can dribble through any team."
Junkmann always had the goal of playing soccer in college, but the idea was set in stone after she attended the Region 1 ODP Camp during the summer heading into her sophomore year. Determined to obtain this goal, Junkmann attended various camps and showcases and soon started to receive emails from interested college coaches. At a Georgetown soccer camp, her soon-to-be-coach spotted her, sparking a conversation. On the morning of September 7th, Junkmann found out that she had received the adequate test scores to attend Georgetown and enthusiastically announced her commitment to the Division 1 school that day.
Junkmann looks forward to becoming a Hoya, claiming, "I'm excited to get a really good education that can set me up for a good career in the future." Not only has she always loved the Northern Virginia and D.C. area, but she loves the academics, campus, and athletics that Georgetown has to offer. Junkmann looks forward to the opportunity to play at a higher level and represent her school. Upon arriving at the campus, Junkmann immediately discovered a new sense of  camaraderie when meeting her new teammates. She explained, "The team chemistry was the deciding factor." Junkmann can't wait to begin her future as a Hoya and looks forward to the next step in her soccer career, as she will begin school at Georgetown in the fall of 2020. 
About the Contributors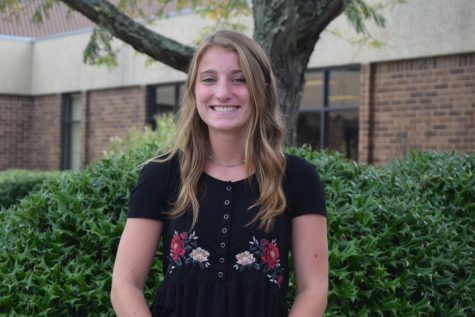 Maddie Burke, Copy Editor
Maddie Burke, Class of 2021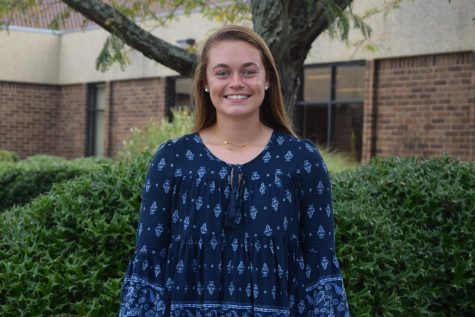 Erin Junkmann, Sports Editor
Erin Junkmann, Class of 2020