Love Wins at Brown's Island
On September 22, 2018, an estimated 30,000 eager participants flooded Brown's Island to take part in the annual RVA PrideFest. As they walked across the bridge, decorated with colorful balloons,  the sight of  rainbow colored vendors, flags, and people greeted them. Dozens of organizations from all over Virginia came out to celebrate their Pride, from groups like Black Pride RVA to Capital One displaying their support for the LGBT community through stickers, signs, and photo booths. Artists such as Shy Lennox and Friends, Akashia and Alexis Michelle performed on one of the main stages, captivating the audience. Above them, the rainbow LGBT flag stood tall. Just three days earlier, Mayor Levar Stoney had raised the flag, declaring a public proclamation of LGBTQ Pride Week for the first time in the Commonwealth's history.
Pride was not just for the LGBT community; The event also included allies, and family or friends, of the community. The festival had activities everyone could enjoy. The Parrots of Paradise made an activity of petting and holding exotic multi-colored birds. Junior Mollie Jones thoroughly enjoyed holding the parrots. "They were so adorable," she recalled. The drag queens marked the best part of the event in some people's minds. One queen, Tyra Sanchez, the season two winner of Rupaul's Drag Race, visited PrideFest. Lip Sync karaoke also was an event option as well, which brought more people into the event.
For junior Peyton Geiszler, PrideFest provided an emotional experience for her. Her mother volunteered with Free Moms Hugs, an organization of mothers who support the LGBTQ community. Throughout the day, volunteers like Peyton's mother weaved through the crowd, offering free hugs from a loving mother to anyone who wished for one. "It meant a lot to have my mom accept me," she said, "so it's cool to see her helping out others."
As the sun set over Brown's Island, participants slowly headed out, stomachs and hearts full from both the food and all the love and support shown by everyone there.
About the Contributors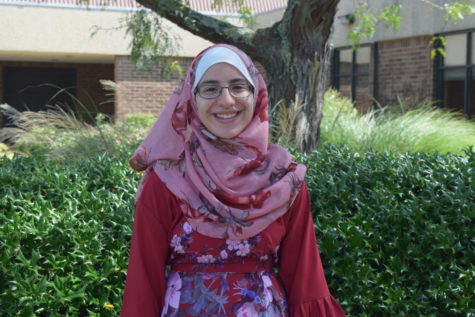 Nour Goulmamine, Midlo Scoop Staff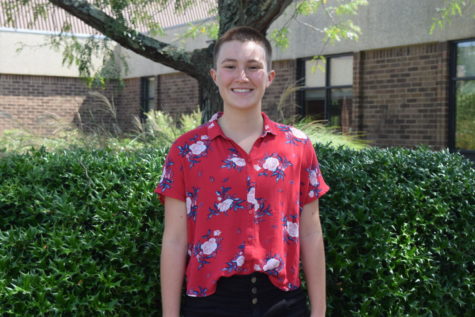 Marisa Ruotolo, News from the Classroom Editor