Midlo Prepares for Flo and Braves Massive Tornados
Virginia Take Cover Amid Dangerous Weather Conditions
Hang on for a minute...we're trying to find some more stories you might like.
On September 14, 2018, Hurricane Florence hit Wilmington, North Carolina, initiating the beginning of massive flooding throughout North Carolina and South Carolina. Meteorologists predicted Hurricane Florence to travel to Virginia, creating power outages and road closures; Virginia officials rapidly prepared food supplies and flood precautions. Before the hurricane came to Midlo, students excitedly envisioned week-long school closings, which resulted in one day off. Freshman  Marilyn Pham said, "I really hope the power goes out, so that I can unplug from technology," while junior Kelsey Seiler observed, "I thinks it's kind of scary that hurricane might hit, but it's also annoying that the path keeps changing." Senior Julia Gagulsca shared, "My parents bought a lot of bottled water and filled ice coolers with food in preparation."
Although Hurricane Florence slammed the Carolinas, it did not come to Virginia on September 15th, lingering instead in North Carolina for three days. However, on September 17th, Richmond and the surrounding areas experienced the aftermath of Hurricane Florence through six tornadoes. According to John Boyer, a Richmond Times Dispatch meteorologist, "The strongest was the deadly tornado that struck Hull Street Road at Speeks Drive in Chesterfield County. Its winds peaked at 120 mph, which translates to EF-2 on the Enhanced Fujita scale." The six hurricanes occurred in Rockville, Moseley, Southwestern Richmond-Tuckahoe, Winterpock, Southern Powhatan, and Mecklenburg, and resulted in one fatality.
At 2:30 pm, alarms blasted, informing Midlo students to immediately retreat to the interior of Midlothian High School. At 4:15 pm, student drivers gained permission to drive home, but at 4:30, Midlo went into another lockdown until 6:30 pm. Due to bus delays, students remained at Midlo until 7:30 p.m. Mrs. Christina Frias, Midlo's Dean of Students, commends the Midlo community, expressing, "I think our staff did an excellent job keeping all of the students safe, and the students did an excellent job doing what was necessary to stay safe." Assistant Principal Mr. Robert Gifford explains, "Everyone came together to help each other follow directions and were flexible in a challenging situation. It was very good how students followed directions in the emergency station." Finally, English teacher Mr. Drew Davis remarks, "Both students and faculty did a fabulous job, considering the elements at play. I am very proud to be part of the Midlo community."
For more information on the damage caused by Hurricane Florence, click here. 
About the Contributors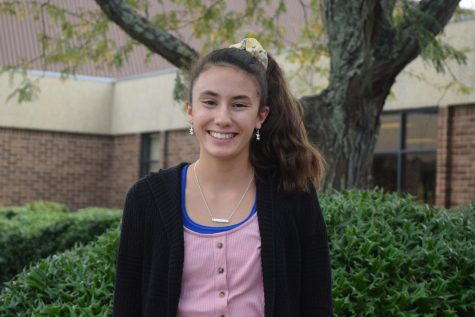 Katherine Krievs, Midlo Scoop Editor-in-Chief