Abrahamson Earns September Employee of the Month
Mrs. Blair Abrahamson, English Department
English teacher Mrs. Blair Abrahamson is the September Employee of the Month. She began teaching ten years ago, and has been at Midlo for six. Mr. Abrahamson was instrumental in the new teacher mentoring program this year and teaches a variety of grade and ability levels. Congrats, Mrs. Abe!
What does it mean to you to win Employee of the Month?
The Employee of the Month designation is a huge honor! There are so many fantastic teachers at Midlothian; I really don't know how it could be narrowed down to just one. I would like to think it means that I am helping to make a positive impact around the school community.
Why did you choose English?
I have always had an interest in reading and writing. It just felt natural to pursue my degree in English. I then realized that teaching was a great way to try and instill that same love in others.
What's your favorite part about teaching?
Not to sound predictable, but the students, of course! It's so energizing to work with students who are curious and enjoy learning. You guys keep me on my toes!
How did you get into teaching?
As soon as I realized that I wanted to continue my education in an English-related field, I knew that teaching would be in my future. I spent my first two years as a middle school English teacher, but as soon as I transitioned into high school, I knew that I had found my place.
Where did you get your education?
I earned my undergraduate degree in English from Virginia Tech and my Master's in Teaching from VCU. I then went back for one more round at VT and earned my Educational Specialist certification, which is considered a second master's.
What's a fun fact about yourself?
I accidentally drove my car into "Overton Grove" in the student parking lot when I was a sophomore at Midlothian about 15 years ago.  Not my finest moment…
About the Contributor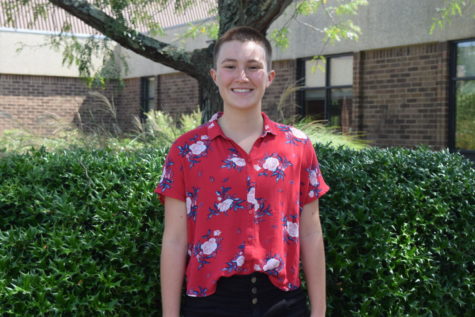 Marisa Ruotolo, News from the Classroom Editor