Students Paint Murals During Summer Break
New World Language and English Murals
Over the summer while students soaked up the sun, hardworking Midlo art students, Amanda and Ashley Jennings, Trinity Hicks, Carlie Snidow, Kylie Redden, and Rhianna Holdren spent hours painting two beautiful murals near the English and World Language halls. Every week, starting from mid-July to the end of August, this dedicated group of art students came in Monday through Thursday to ensure the mural's perfection. "I thought it would be really cool to leave an imprint on our school and know that I was a part of something big that everybody could see," said junior Amanda Jennings about why she wanted to do the mural.
Planning did not take long for the masterpieces,as both the English and World Language murals took only about a day to formalize before the magic began. The World Language took a few weeks to sketch out, as their main goal was to showcase all the diverse cultures and different languages taught at Midlo, including ASL. The English mural combined elements of literature with famous author quotes and fairy tale characters in hopes of motivating students as they headed to their English classes. Redden even hints that the World Language mural team secretly painted Phineas (of the iconic Phineas and Ferb animated series) somewhere on the globe.
After completing the murals, Snidow looks back at the World Language mural and says, "I'm glad I got to be a part of this project. It was extremely refreshing to have the school's support and their willingness to let our creative minds flow. I hope students realize the world is full of different languages and that they are a big part of global human interaction. They should be enthusiastic about learning a language and letting that enthusiasm lead them." As for the impact the murals have on the school, the burst of color and creativity perfectly set the tone for a new school year.
About the Contributors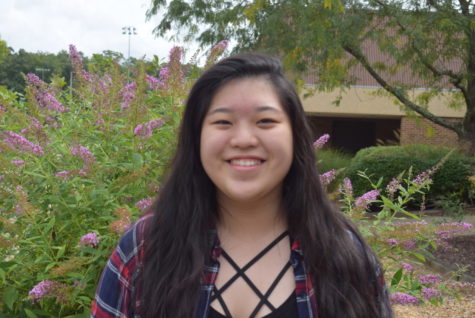 Anna Chen, Midlo Scoop Staff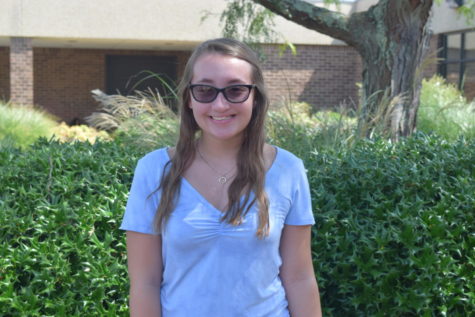 Sarah Moskovitz, Midlo Scoop Staff