September TRT Trophy Changes Hands
Mr. Thomas Awards Teachers Recognizing Teachers Award to Mrs. Randrianasolo and Mrs. Harbula
On September 10, 2018, Mr. Kevin Thomas awarded both Mrs. Marie Randrianasolo and Mrs. Elizabeth Harbula, who teach in the Autism Suite, with the Teachers Recognizing Teachers Award.
Mr. Thomas, what prompted you to choose Mrs. Randrianasolo and Mrs. Harbula for this award?
I am teaching a special ed PE class this year for the first time with their students.  They both have been a tremendous help in preparing me for what to expect and have gone out of their way to assist me in this transition.
In a few words, how do you describe them and what they do for Midlo?
I would describe them as caring and patient, not just with their students, but with teachers like me, who are learning how to adapt classes to meet the needs of the special needs students.
Mrs. Randrianasolo and Mrs. Harbula, how do you feel about receiving the award?
We both felt honored.  Mr. Thomas is always a pleasure to work with and has been great working with our students.  We appreciate being included in his planning process, as our students do have special needs, and it was great that he made the effort to find out about those needs.
Who do you think will win the award next?
We haven't really had time to think about it, but it will probably be someone else that has a positive relationship with our students.  There are so many people that support our program; we're sure it will be a tough decision.
What do you do that makes an impact at this school?
We both work with and support our students with special needs.  We work with their families to ensure that they are prepared to live in our community.  We want to ensure that they feel included in the Midlo events as much as they want and are able. We also support the school in many behind-the-scenes ways.  Our classes prepare the programs for the award ceremonies; we make and sell gift tags for the holidays; we also make and sell boo-grams and grad-bars."
About the Contributors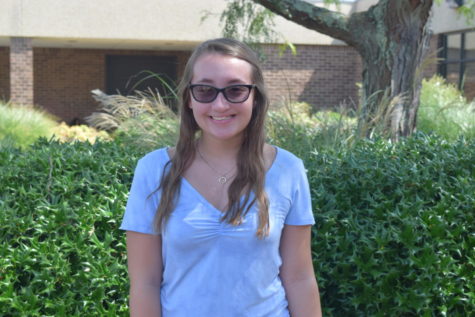 Sarah Moskovitz, Midlo Scoop Staff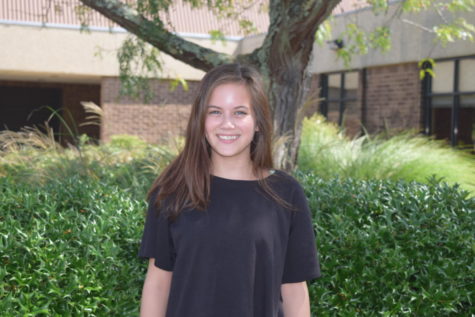 Caitlin Woods, Midlo Scoop Staff