Midlo Service Learning Joins Trojan Nations Team
Trojan Nations Program Seeks to Acclimate New Students to Midlo During Homerooms
Hang on for a minute...we're trying to find some more stories you might like.
This year's Trojan Nations Sidekicks and Service Learning Council members and their sponsors worked hard over the summer to ensure that the Freshman Orientation was a success. With coordination efforts from Assistant Principal Denise Bowes and Trojan Nations faculty advisers, Mrs. Lauri Jones, Mrs. Jackie Tully, Mr. Danny Abell, Mr. Adam Schwaab, and Mr. John Pleasants, freshmen and transfer students first reported to the gym to receive their homeroom assignments by alpha order before attending an exciting afternoon of activities designed to familiarize them with Midlothian High School. For the full Freshman Orientation story, check out Incoming Freshmen Receive Warm Welcome
New this year, Mrs. Tully's Service Learning classes have joined the Trojan Nations' effort to acclimate new students to the Midlothian culture, in an effort to provide them with the best possibility of success. Last year's Service Learners created lesson plans that will be delivered by Trojan Nations Sidekicks and Council Members during the 2018-2019 school year to freshmen and transfer students during homerooms during first semester.  Of the initiative, Mrs. Tully shared, "The Trojan Nations initiative is designed to smoothly transition our new students into the Midlo family. I am thrilled that 103 enthusiastic Midlo student leaders and 30 Midlo teachers have joined the team to make this a positive experience for our new students. It speaks to Midlo's sense of compassion and team spirit."
During homeroom on the first day of school, Tuesday, September 4th, each freshman homeroom class watched an introductory video of Principal Shawn Abel discussing how to make their first year their best one, while encouraging students to get involved in clubs, sports, volunteering organizations, or the arts. The Trojan Nations leaders offered helpful tips for their first day, such as staying on the right side of the hallway, making sure students know where all of their classes are, and finding a lunch buddy. "Interacting with new people was fun, and if I wasn't a senior, I would do it again next year," says Trajan Davis. Additionally, they gave the freshmen opportunities to ask questions or make note of concerns they might have before beginning their first day of high school.
On the following day, Wednesday, September 5th, each freshman homeroom participated in a group activity considering the difference between high school and middle school. Students discussed topics such as: crowded hallways, the lunch system, and the level of difficulty of each high school class. The Sidekicks and Council Members closed the lesson with a motivating video about the power of teamwork. Freshmen and transfer students discussed in groups how students of similar interests can work together to accomplish a particular goal using teamwork. Freshmen look forward to more lessons on how to excel at Midlo. The Trojan Nations Sidekicks and Council Members will return to homerooms on September 21, 2018, to discuss Midlo Involvement.
About the Contributors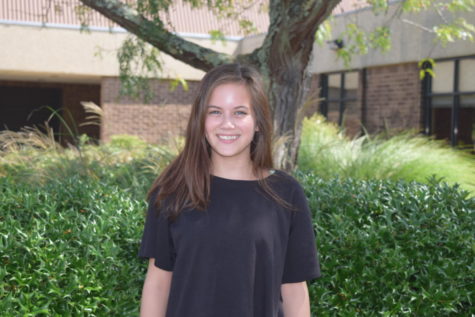 Caitlin Woods, Midlo Scoop Staff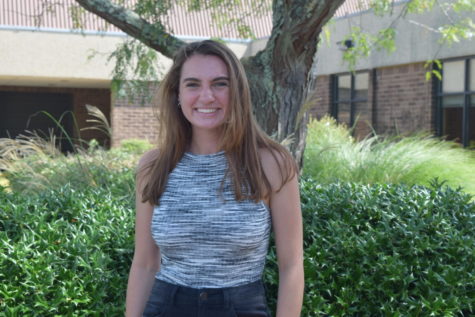 Carrie Rowley, Midlo Scoop Staff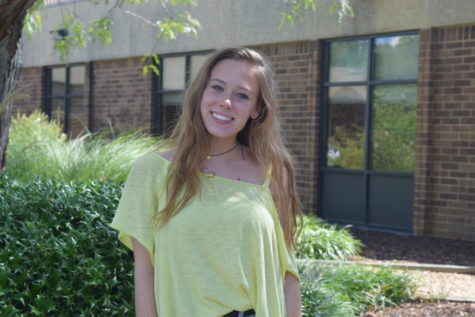 Sophie King, Midlo Scoop Photographer
Sophie King, Class of 2019