Racing With Rominger
Midlo's Josh Rominger Consistently Succeeds on the Track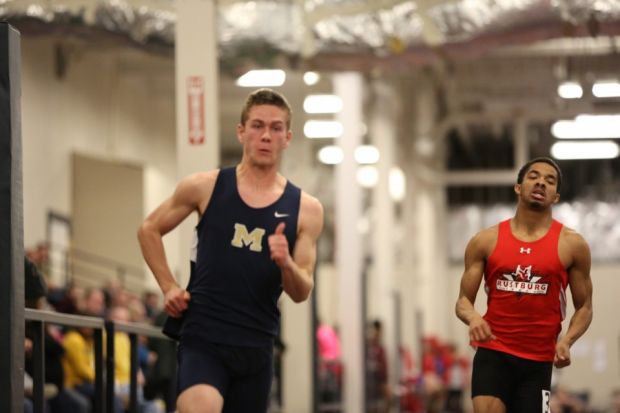 After a successful Indoor Track & Field season, Midlothian looks to the Outdoor season for more of the same. As always with legendary coaches Stan Morgan and Dan Ward, the expectations are nothing less than a state title on both the girls and the boys side. Many of the great accomplishments achieved during the Indoor season can be contributed to hurdler, Josh Rominger.
Rominger, a 5'10 155 pound junior at Midlothian, has excelled ever since he stepped foot on the track as a middle schooler at Tomahawk Creek. When asked what sparked his interest in Track, Rominger responded, "I always knew I had speed from a very young age, and that's what made me go out for the track team in middle school." The development of this speed is what has allowed Rominger to become one of the best hurdlers in the state, receiving All-State honors this Indoor season in the 55 meter hurdles. This event, however, isn't what Rominger considers to be his forte. The 300 hurdles is where Rominger makes his money, running the fastest time of any sophomore in the state last year.
This speed has allowed Rominger to receive interest from area colleges and universities. When asked about his plans for college, he responded, "I'm interested in going to any school that will offer me a partial scholarship and that would be a great fit for me." His drive to become a greater athlete combined with his intensity whenever he competes allows him to consistently succeed on the track. The two people who give Rominger the most motivation are his mother and his coach, Dan Ward.
At the Colonial Relays on April 1st, Rominger ran the 400 Hurdles for the first time ever. Needless to say, he excelled. He ran a time of 54.89, which placed him 1st in the state of Virginia and 3rd in the entire U.S. in the event. Now after a few weeks have passed, he still ranks 10th in the U.S., still a very prestigious rank nationally.
Rominger sets high standards for both himself and the team. The main goals that he has set for this year include: a team state championship, an individual state ring, and qualification for his first New Balance Outdoor Nationals. If Rominger succeeds on all of these very realistic goals, it will not only mean a great season for the team but also a spike in interest from universities, in turn, smoothing the path to one of his greatest dreams, running on scholarship on the collegiate level.
About the Writer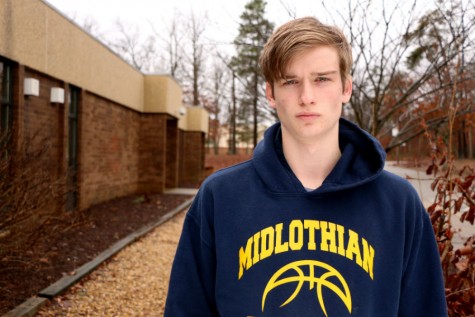 Lucas Via, Sports Editor
Lucas Via, Sports, Class of 2017