A Football Team of Compassion
Evergreen Elementary Mentoring Program
On Wednesday, May 2, 2018, a group of Midlothian High students traveled to Evergreen Elementary School to tutor children. The Evergreen Elementary Mentoring Program, organized by Midlo Health & PE teacher and football coach Mr. Matt Hutchings organized his football players to visit Evergreen, hoping to make an impact on the community, while helping the elementary school students. Nine football players, Jimmy Lopez, Elias Lopez, Brayden Berger, Brayden Staib, James Oliver, Jacoby Martin, Hunter Klein, and Justin Kopecko, volunteered to stay at the school for two hours to help mentor 30 students, ranging from 1st to 5th grade.
"One of our goals on our team is to make an impact in our community," Mr. Hutchings said. "The most memorable experience was seeing the kids' faces when our players walked in with their jerseys on. The students were amazed by the size of our players and were excited to work with them," he added.
During their time at Evergreen Elementary, volunteers moved throughout classrooms, helping teachers and students. They also prepared the elementary children for the future by teaching them effective study skills and spent time with students who had difficulty in the classroom. Among other things, they worked on a video about recycling, used flashcards to help students with mathematics, and helped with reading and answering questions about passages. Klein said, "This experience was definitely memorable. Helping the kids learn and grow really made an impact on me."
Kopecko had only good things to say about the experience. "I mentored some of the kids in Engineering and Science from 3rd to 5th grade," he said. " I did it because I knew it would help somebody. We just did some general tutoring and explained the football program." He also recounted that his most memorable experience by far was meeting a little boy named Ethan. "He was a really sweet kid. He's from South Africa, and he told me about his move to America. He said that he loved America so far and seeing us come made him want to play football. It was a really touching experience."
The football team hopes to host more mentoring opportunities in the future in an effort to help the Midlothian community whenever possible.
About the Contributor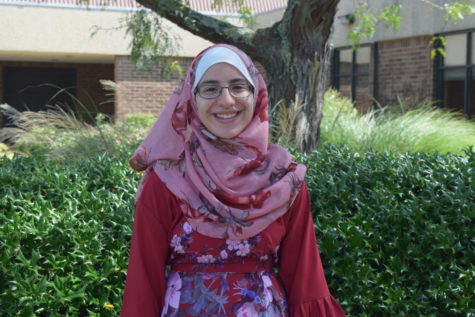 Nour Goulmamine, Midlo Scoop Staff