Trojans Win Big on Lacrosse Senior Night
On Wednesday, May 2, 2018, the Midlothian boys lacrosse team celebrated their seniors and their amazing accomplishments. As one of Midlo's most successful and prominent sports programs over the last four years, this moment shared between athletes, family, and friends marks the last bittersweet chapter in a memorable journey for some of Midlo's finest athletes. Although this night marked the final home game for thirteen senior boys' illustrious careers, smiles spread across the players' faces as they walked arm-in-arm with parents down the tunnel of applauding teammates. Joined by family and friends, the senior boys on the Trojan lacrosse team said goodbye to a memorable era in their lives.
Captains Casey Joyce and David Foster led the way, followed by Trevor Christmas, Devin McCombs, Bryson Miller, Mac Whitten, Jack Stid, Sterling Mason, Ryan Stites, Palmer Ward, Will Sayegh, and Tyler Schrimpsher. Prior to the heated match-up with the Cosby Titans, each senior received applause from teammates, coaches, and family commemorating their commitment to the team. Despite all the emotional ceremonies, there remained an intense lacrosse game against the rival Titans to be played.
Number 2 Paul Miller and number 15 Ryan Stites hit the ground running, hooking up for quick 1st quarter goal giving the Trojans an early lead. Miller carried the ball across field behind the cage losing his man drawing in secondary defensive help, only to quickly dump it off to an open Stites for a one time rifle past the goal tender's near post side. Shortly after, number 12 Zach  called his own number, adding onto Midlo's early lead with a sidearm shot from 20 yards away. The 1st quarter ended at 2-0, reflecting Midlo's highly defensive play-style they have embraced all season. Defender David Foster called his defense a "well oiled defensive machine" and continued to put his money where his mouth was. Over the course of the rest of the game, Midlo's defense, led by Foster, Scrimpsher, Joyce, and Whitten, held the Titans to just 4 goals en route to a 7-4 victory on senior night.
For the Titans, this was without a doubt a humbling game, but for the Trojans to win in such a commanding manner on their home turf served as an exhilarating end to the regular season. Midlo's first playoff game will be determined soon, taking place at home against the Powhatan Indians, the first step in journey to many players' primary goal: a state title.  
About the Contributors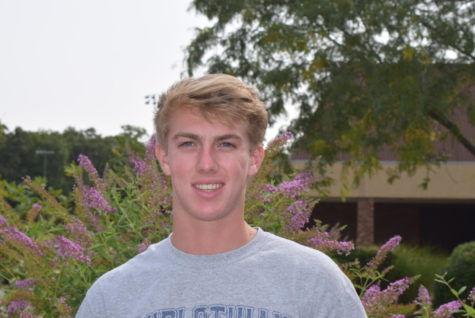 Riley Townsend, Midlo Scoop Staff
Riley Townsend, Class of 2018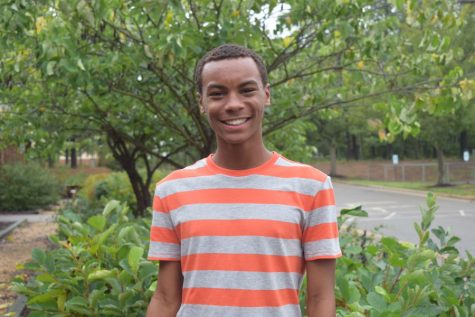 BJ Beckwith, Midlo Scoop Staff
BJ Beckwith, Class of 2018