Hoke Earns @GoMidlo May Employee of the Month
Mrs. Brooke Hoke, English Department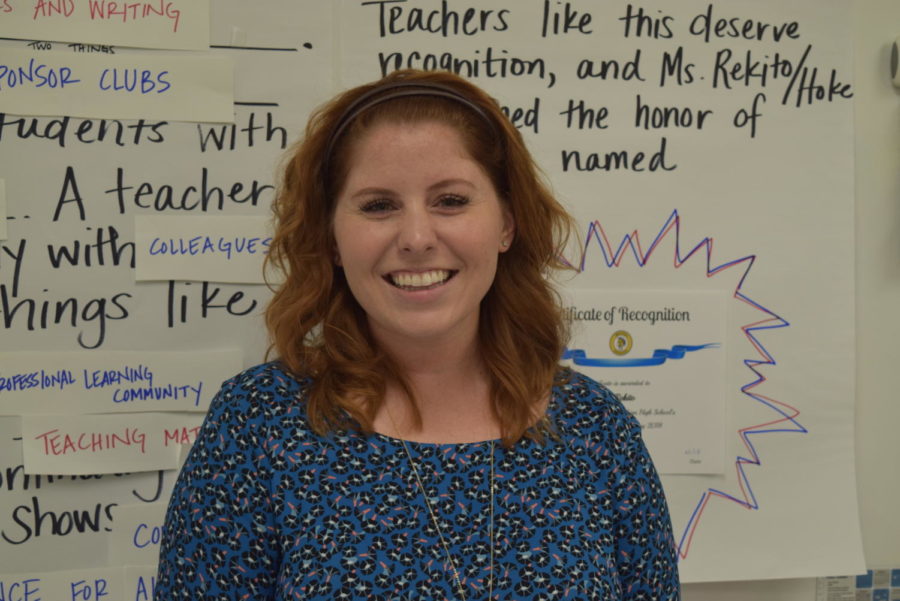 As a teacher who is very dedicated to helping students, it is no surprise that the @GoMidlo May Employee of the Month is Mrs. Brooke Hoke (Rekito).  Hoke is a 10th grade English teacher who sponsors the National English Honor Society, helps with SOL remediation, and serves as the tenth grade team leader, all with a smile on her face.  "Because of Ms. Rekito, I was very prepared for my English SOL," says sophomore Preston Willett. "I love Ms. Rekito; she is a great English teacher and is very personable," remarks sophomore Lauren Misson. 
What do you love most about teaching at Midlo?
The students! I am amazed by the number of talented, compassionate, and innovative students we have at Midlo. I love seeing how our students come together to inspire and help others to be successful. Plus, I love working with teachers who are not only passionate about their subject, but also their students.
What made you choose to teach English?
My grandfather was an English teacher, and he shared his passion for literature and theater with me. I made it my goal to share my love of literature so that I could continue his legacy. I find it truly rewarding to help students see that reading and writing can be fun!
What is your favorite show/movie?
Movie: Forrest Gump
Show: Game of Thrones
If you could travel anywhere in the world, where would you go? Why?
There are so many places I would like to visit! If I had the opportunity to travel anywhere, though, I would go to Germany. My younger brother is currently stationed in Germany, and I miss him terribly!
What is your favorite food? Why?
Chocolate…I am a chocoholic.
What do you like to do when you are not teaching?
Spend time with my friends and family, hike, and travel. During the summertime, I try to spend as much time as possible at the beach.
Congratulations, Mrs. Hoke!
About the Writer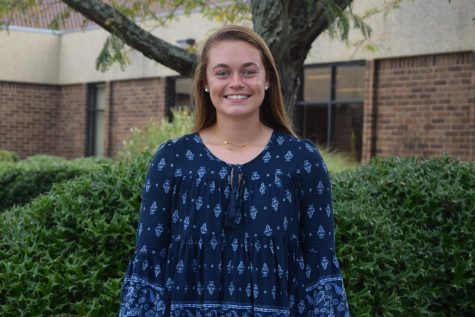 Erin Junkmann, Sports Editor
Erin Junkmann, Class of 2020