Girls Track Conquers Caroline
2018 Caroline Invitational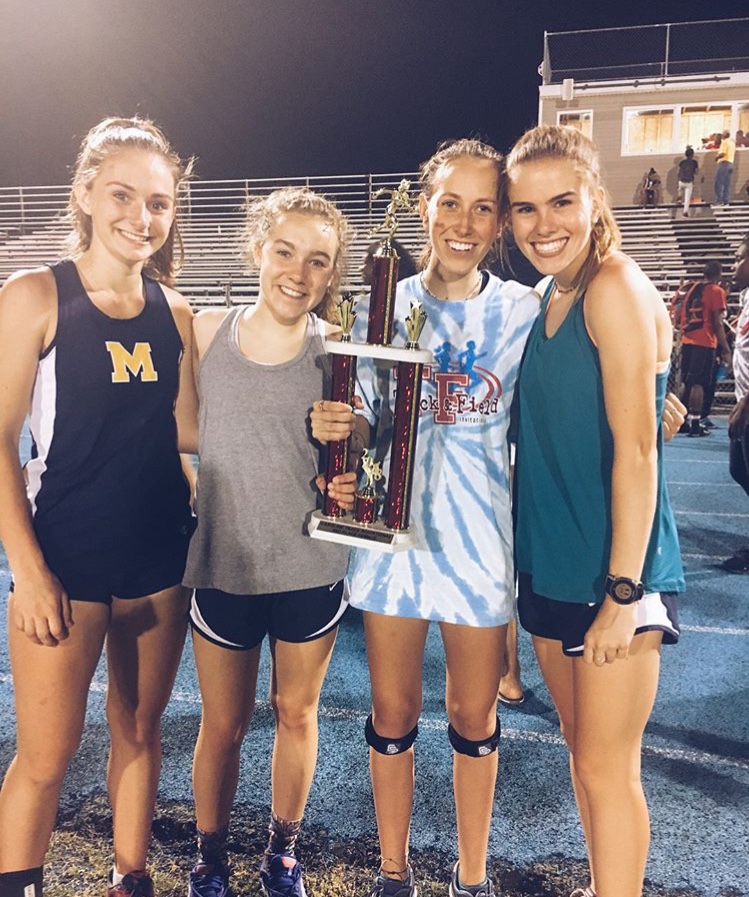 On May 4, 2018, Midlo's Girls Track and Field team traveled to Milford, Virginia, to compete in the Caroline Invitational. This high-intensity competition holds much importance among runners due to the large trophy prize and the prestige that winners bring back to their school. During the meet, runners braved high temperatures and incredibly fierce competitors. Christina Mulroy, Myanna Hinman, Ashlyn Ferguson, Isabella McNulty, Eva Johnson, Caroline Bowe, Chloe Martin, Millie Weinhold, Annabel Schepker, Lena Caffall, Olivia Morris, Erin Babashak, Katie Daniluk, Madelyn Venable, Tori Ann Hamilton, Dominique Douglas, Nia Lloyd, and Taylor Wiggins represented this powerhouse team for Midlo.
The running events began with a bang as the girls 4×8 team ran their relay in 10:05, finishing in second place; the team consisted of Bowe, Weinhold, Ferguson, and Martin. Following the 4×8, Babashak, Daniluk, and Venable competed in the 100 meter hurdles, finishing in second, fifth, and tenth place. After successful runs by Mulroy and Hinman in the 100 meter dash, Schepker, Caffall, and Morris toed the line, ready to fight for victory in the 1600 meter race. Schepker began her race with a burst of energy, and she carried her power for the next five minutes and twenty-three seconds, eventually winning the race. Close behind, Caffall and Morris finished in tenth and fifteenth places. However, Schepker did not use all of her strength, and ran the 3200 meter race in an astounding twelve minutes and one second, finishing in second place. At 7:15 p.m., Bowe, Martin, and Weinhold approached the 800 meter start line, ready to compete. Bowe exploded and worked her way to the front pack, using her speed to win the race by a mere 0.4 seconds. She describes her races as "super exciting" because she "had the opportunity to run with other incredible athletes." Following behind, Martin and Weinhold finished in respective eighth and thirteenth place. Finally, at 8:30, the 4×400 meter race began. The relay team, comprised of Bowe, McNulty, Ferguson, and Weinhold, ran the race in 4:20, finishing in third place.
Although the running events encompassed the majority of competitions, the jumpers and throwers used their strengths to earn coveted points for Midlo. Babashak and Daniluk represented Midlo in the high jump, finishing in third and fourth place. Then, Babashak and Venable competed in the long jump; Babashak jumped 15-03.5, finishing in sixth, and Venable jumped 13-10.25, finishing in seventeenth place. In her third field event, the triple jump, Babashak placed second, jumping 36-00.75; Daniluk also competed in the triple jump, jumping 32-02.00, placing eighth. In the shot put, Lloyd and Wiggins used all of their might, throwing 33-00.00 and 32-08.00; Lloyd finished in third, while Wiggins placed fourth. Finally, Hamilton and Douglas represented Midlo in the discus throw. Hamilton, threw an amazing 93-00.00, finishing in second place, while Douglas placed twentieth.
After five hours of heartfelt competition, the Trojans emerged with a second place title and large trophy. Congratulations, Lady Trojans!
About the Contributor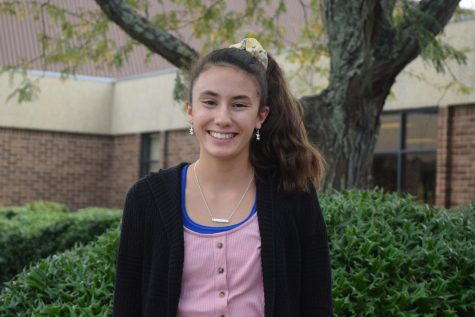 Katherine Krievs, Editor-in-Chief
Katherine Krievs, Editor-in Chief, Class of 2021