Tennis Seniors Celebrate Successes
Girls Tennis Team Senior Night 2018
On Thursday, May 3, 2018, the Midlothian High School Girls Varsity Tennis team won its 4th consecutive match against Patrick Henry, with a score of 7 to 2. Along with a successful match, Midlo tennis seniors, Julia Deaver, Mary Pinkerton, and Abby Fischer, also celebrated senior night.
Julia Deaver has been a committed player on the varsity team for four years. Since 3rd grade, Deaver has shown an extreme passion for tennis. She started playing tennis because of her family. During her freshman year on the team, she started out at #6 and by sophomore year, she moved up to #4. After countless hours of practicing and playing challenging matches, Deaver moved up to the #1 spot on the team her junior year and has continued to hold this position throughout her senior year. In the fall of 2018, Deaver will attend the University of Virginia, majoring in Math & Science.
Mary Pinkerton has played on the Midlo Girls Tennis team all four years of high school. Pinkerton has been dedicated to the sport for more than 10 years total. She started playing tennis at age 8 and took lessons at Willow Oaks Country Club. During her freshman year, Pinkerton played at the #10 spot and then played at #9 her sophomore year.  When junior rolled around, she played at the hard earned #3 spot. During her senior year, Pinkerton ranks #2 on the team and has contributed many wins. Pinkerton will attend James Madison University in the fall, majoring in Art.
Abby Fischer has played tennis for five years. During her freshman year, Fischer began her tennis career on the B squad, the JV team. With plans to make the varsity team, she spent her summer taking lessons and practicing with her family of tennis players. When Fischer was in 10th grade, she made the varsity team and was ranked at #12. During her junior year, she moved up to #8 and is currently ranked #6. After making a tough decision, Fischer will attend Virginia Tech in the fall, majoring in Biology.
Congratulations to the senior tennis players and best of luck in the fall!
About the Contributors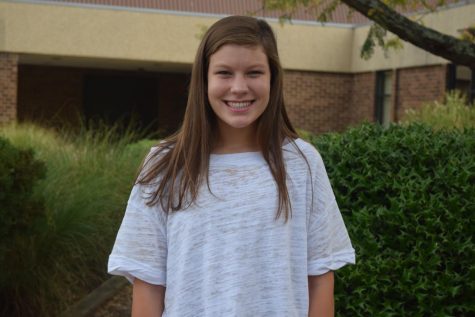 Zoe Kopidis, Midlo Scoop Photography Editor
Zoe Kopidis, Class of 2020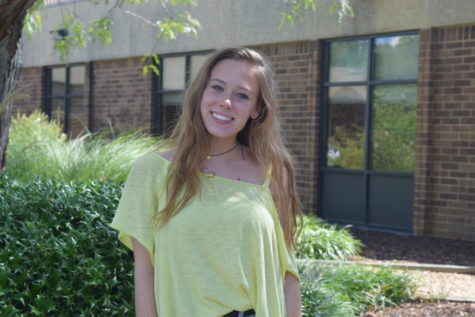 Sophie King, Midlo Scoop Photographer
Sophie King, Class of 2019