Manheim Receives May TRT Award
Mr. Mark Spewak Passes TRT Honor to Mrs. Carolyn Manheim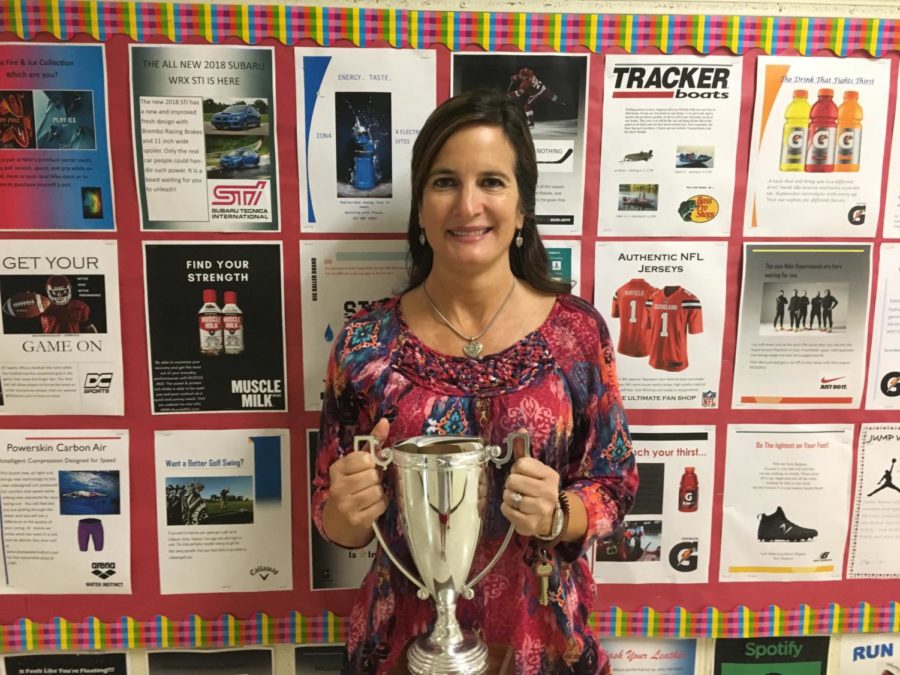 Mr. Mark Spewak joined Mrs. Carolyn Manheim's 3rd period IB Business Management class with an important message for the marketing & business teacher. For the month of May, Spewak awarded Manheim with the Teachers Recognizing Teachers Award.  IB Coordinator and English teacher Mr. Spewak received the award in April from Midlo orchestra teacher Mr. Taylor Fletcher, and he now has passed the trophy to its next owner for the month. Spewak recognized Manheim's "commitment to her students' success," as well as her ability to "go above and beyond and be there for her students." He also talked about how ""Mrs. Manheim prepared her students for the IB exam, and it was awesome to see them nervous on the first day and then come back after the test feeling confident," while presenting her the trophy.
How long have you been teaching?
I've been teaching for 18 years. I taught in Mecklenburg County, York County, and now I'm in Chesterfield. I also taught at Matoaca High School before coming to Midlo.
Why did you choose to become a teacher?
I chose to become a teacher because it's what I've always wanted to do my whole life. I loved playing school when I was little and thought it would be fun to work with high school kids. Most days it is! I like that you can make an impact on students and not even realize it.
What is your favorite part of teaching?
My favorite part of teaching is working with the bright and motivated students I teach at Midlothian High School.
Why did you choose to come to Midlo?
It is the best high school in the county, and I wanted to be a part of this amazing school and community.
Why did you decide to become a senior sponsor?
I love getting to see all of the students I have taught over the years graduate from high school.
How do you spend your free time?
I spend a lot of my free time at Smith Mountain Lake. I love to read and travel. I'm going to Hawaii this summer to celebrate my son's graduation.
How do you feel about receiving this award?
I am honored to receive this award and that my smart students make me look good!
What is an interesting fact about you?
I was born in Syracuse, New York.
About the Writer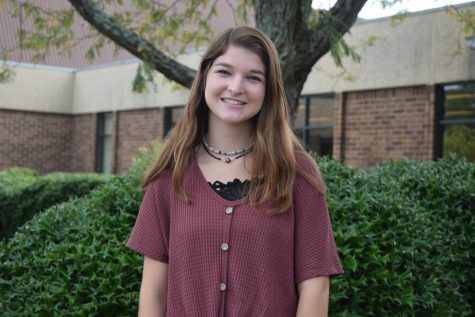 Ashley Manheim, Midlo Scoop Editor-in-Chief
Ashley Manheim, Editor-in-Chief, Class of 2020