Midlo Teachers Run Ragnar
On Friday, April 27, 2018, Mr. Drew Davis and Mr. Nick Davis began their Ragnar Race adventure at Pocahontas State Park . The Ragnar Race, presented by Salomon, consisted of a 123 mile long trail race run by a team of 8 individuals. Each athlete ran three loops, totaling 15.4 miles, while their teammates enjoyed toasty campfires and delicious food. Race attendance soared, as 2,400 runners participated in 300 different teams. This race ran throughout the night, so many runners carried headlamps and flashlights as they moved. 
Mr. Nick Davis, a biology teacher at Midlo, ran the Ragnar Race with his friends and family. His team decided to run the intimidating race months ago and aimed to win. On Davis' first leg, five gigantic mud pits proved a challenge, almost swallowing his shoes multiple times. His second leg, ran at 3 a.m., consisted of many obstacles, including the pitch-black trail and pesky critters wandering about, but Davis refused to let any challenge slow his pace. At 9:30 on Saturday morning, Davis began his third leg, which contained seemingly endless hills and sharp turns. After twenty-four hours of damp, muddy, and chilly running, Davis' team won the 2018 Ragnar Race by an hour and twenty minutes. About his victory, Davis remarks that it was "great to finally see those results after months of training." Post-race, Davis feels that he will consider partaking in another relay race, but it probably will not run through the damp and muddy forest, where he might lose a shoe.
Mr. Drew Davis, an English teacher at Midlo, ran the Ragnar Race with fellow teachers, old buddies, and new friends. While Mr. Nick Davis ran to win, Mr. Drew Davis competed to raise money for Kids Run RVA. Kids Run RVA helps students who compete on cross country and track team afford new shoes, race fees, and transportation. Davis remarks, "I've seen what goodness the money does. At Salem Church Middle School, an affiliate with Kids Run, the kids ran in old shoes with holes in the soles, and when I brought out a pile of new Nike shoes, their faces would light up." In total, Davis' team raised a massive $10,000 for Kids Run RVA through campaigns and social media. Davis has relentlessly trained for the 2018 Ragnar Race since September 2017, but in November, he sustained a brutal ankle injury. Despite this setback, Davis reached his goal and finished the race, describing, "It was scary at first, but once I hit the trail, it felt good to run."
Congratulations on your amazing accomplishments, Mr. Nick Davis and Mr. Drew Davis!
About the Contributor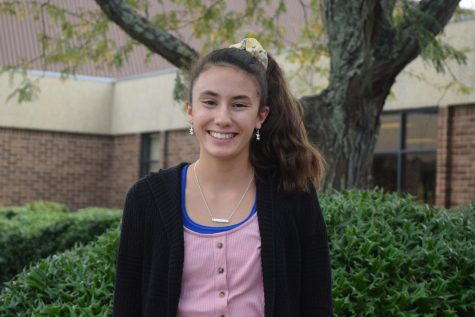 Katherine Krievs, Editor-in-Chief
Katherine Krievs, Editor-in Chief, Class of 2021