Trojans and Cavaliers Take the Court
On April 13, 2017, the Girls Tennis team took the court against the mighty Clover Hill Cavaliers in an intense match. Under the leadership of Coach Ben Pomeroy, the Midlo's Girls Tennis team has played a successful season, winning against Manchester High School and Monacan High School. Pomeroy does not lead alone; Julia Deaver and Ashley Peterson, captains to the powerhouse team, provide their fellow athletes with additional encouragement and motivation. The dynamic duo has played on Midlo's tennis team together for three years.
After school, the strong team began their warm-up, preparing to fight for each and every point. Encouragement and suspense hung in the air, for every coach, captain, and player wanted to destroy the opposition with their ferocious backhands. As the match progressed, singles competitors, Ashley Peterson, Olivia Clarke, and Navilia Gottipati earned coveted points for Midlo in spirited, but fun, matchups against ferocious Cavaliers. Additionally, the mighty pair of Abby Lamere and Navilia Gottipati conquered their doubles match, earning another point for Midlo. However, the Cavaliers were eager to compete, and rebounded from these defeats.
After 3.5 hours of heartfelt competition, the Trojans fell to the Cavaliers by a score of 4-5. Despite this minor loss, Mr. Dave Cooper, Midlo's activities director, describes the Girls Tennis Team as having "phenomenal success" and feels proud because "they're VHSL 4A State Champions for three straight years."
On the court, these outstanding athletes  have shown their determination and will represent Midlo at Monacan on April 19th, and at Midlo on April 24th.
About the Contributors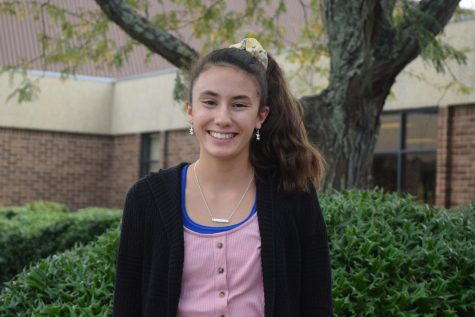 Katherine Krievs, Editor-in-Chief
Katherine Krievs, Editor-in Chief, Class of 2021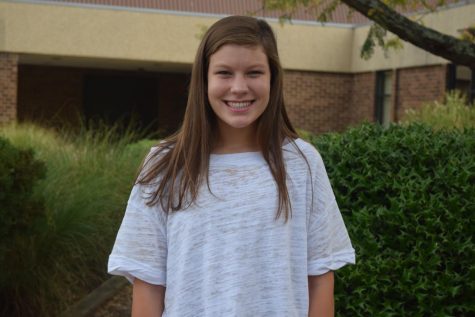 Zoe Kopidis, Midlo Scoop Photography Editor
Zoe Kopidis, Class of 2020