Midlo Duathlete Headed for Spain
Freshman Sarah Ruotolo Qualifies for Duathlon World Championship
For most, Spring Break is a time for relaxation. For Midlo freshman Sarah Ruotolo, it signaled race time. On Sunday, April 8, 2018, Ruotolo traveled to Greenville, South Carolina, to race in Duathlon Nationals, which consists of a non-draft legal 5k run, 18k bike, then a 2.8k run. Ruotolo left on Friday for a six hour drive to Greenville. Early the next day, she arrived at the race course for registration, grabbing a t-shirt, her bib number, and a chip, to identify her times for each event.
Sunday was race day. All the nerves had built up to this moment. She recalled, "I began my pre-race ritual: eat a small snack two hours before, hop on my bike for a quick warm up, then did some sprints to loosen up my legs." Then, the announcements rang loud and clear; all the racers needed to gather at the start. Ruotolo stepped up to the start line as the music played more ferociously, and as the horn went off, she launched off the line.
"I knew I was perfectly on pace for the first run," she reminisced. "But after that, the bike was really hilly and difficult to hold a strong pace. The last run wasn't everything I wanted, but of course, after a physically demanding run and bike, my body was very tired." Participants understood that only the top eight in each age group advanced to the Short Course World Championship. When she crossed the finish line, her family and team surrounded her with pride.
After finally catching her breath, Ruotolo waited nervously for the placement. After the long wait, it was official: she had qualified for Duathlon Worlds in Spain. She shared, "I wasn't sure if I was going to make it.  I was right on the edge. I was pretty proud when I did." Congratulations, Sarah Ruotolo! Good luck in Spain.
About the Contributor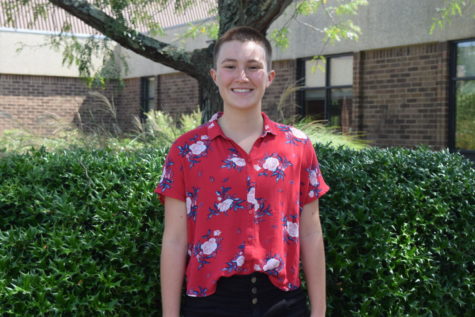 Marisa Ruotolo, News from the Classroom Editor