Bullis Offers Sage Advice
CCPS Communications Director Tim Bulliis Visits Midlo Service Learning
On Monday, March 26, 2018, CCPS Communications Director, Mr. Tim Bullis, came to speak to Mrs. Jackie Tully's Service Learning class.  He began by talking to the class about social media and the importance of considering possible consequences before posting anything. He reminded students that their "social footprint is everywhere" and that anything a person posts may be tracked down, a technique used by many employers and colleges. He lamented that "common sense isn't so common anymore" and advised students that in this age when information is readily accessible, they need to be aware of everything they post.
After graduating from Freeman High School in Henrico County, he continued his education at Randolph-Macon, majoring in Political Science. He enjoyed a career as a sports writer, which offered the opportunity to meet many admired sports stars, including Cal Ripken and Michael Jordan, but required late nights. Once his first child was born, he realized the hours were not conducive to raising a family and took on a communications position, which eventually led him to Chesterfield County thirteen years ago.
After taking questions about his personal experiences, the conversation turned to the duties of his job, and of course, the students wanted to know about snow delay and closures. Mr. Bullis has gained notoriety through his clever phone calls and CCPS messages, even inspiring t-shirts with messages such as: Keep Calm and Wait for Tim Bullis to Call. As a member of the CCPS team that makes school closing decisions, he revealed that the team begins with a conference call, which involves VDOT, in order to assess the traffic and road conditions.  Once the decision is made, he makes the phone call and posts the message on social media.  A service learner asked if he reads the social media comments, and he said that he does, but the comments do not impact the closing decisions. Students' safety is always the primary consideration.
One of the favorite aspects of his job is that "every day is different". On the other hand, his least favorite is when something negative happens in the community.  He also discussed a few current events related to CCPS, including: year-round schooling, new start times, and a new elementary school. As the county expands, the school system adopts new measures in order to ensure that it meets the needs of all students. Bellwood Elementary will change to a year-round calendar next year, which will allow students to attend school in 9 week increments with 3 week breaks, while have the same winter and spring breaks as the rest of the county. This concept benefits students by encouraging uninterrupted learning and more consistent information retention.  As for the new start times, which take effect in the 2018-2019 school year, research indicates that our current school schedules do not align with the sleep patterns of high school students. Hopefully, the change will result in safer teen drivers and productive classroom learners. Finally, a new elementary school on Old Hundred Road will alleviate overcrowding in the Midlothian area. 
Before leaving, Mr. Bullis shared the most important aspects of his life: his lovely wife, his three great children, and an adorable puppy. Mr. Bullis is a great role model for students of all ages, who modeled a positive outlook on life for the Midlo students, many of whom aspire to serve as teachers one day, which will help them along their journey to make a difference in the lives of children. 
About the Contributor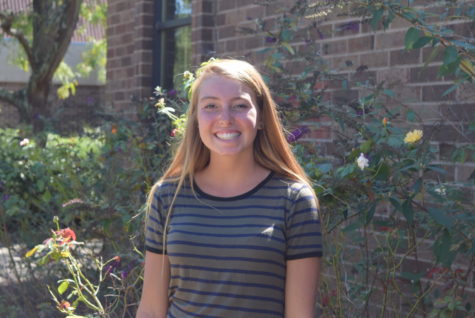 Eva Johnson, Midlo Scoop Staff
Eva Johnson, Class of 2018