Czyzewski Commits to Randolph-Macon
Senior Nicole Czyzewski Commits to Play Soccer at Randolph-Macon College
In previous years, Midlothian High School has notoriously produced student-athletes who play at the collegiate level. Senior soccer star Nicole Czyzewski now joins the athletic group of students to achieve this impressive accomplishment. On and off the field, Czyzewski shows important leadership traits that gain respect from her teammates and coaches alike. The soccer star is known by her teammates and opponents from other schools as a "force to be reckoned with and an outstanding goal scorer," says teammate Addie White.
Czyzewski began her soccer career at the young age of just six years old playing for Midlothian Youth Soccer League (MYSL) and has loved the game with an undeniable passion ever since.  Throughout her life, she has played for MYSL and Richmond Kickers Elite, as well as all the schools she has attended. When playing the game she loves, Czyzewski feels "passionate, focused, and happy".  The dedicated soccer player and teammate shows traits that set positive examples for her fellow teammates, such as sophomore goalkeeper Zoe Long. According to Long, "Nicole is a great leader and a great soccer player.".
After dreaming of playing college soccer since her middle school years and starting the recruitment process during her freshman year, Czyzewski verbally committed to Randolph-Macon College in Ashland, Virginia, in early September of 2017.  Czyzewski chose to play for the Yellow Jackets because she says,  "the professors and students there were super nice and very involved, as well as [her] future teammates and coach, who are all very inviting and energetic. There is a lot to do in Ashland, and it is not too far from home, but not too close".  She looks forward to the possibilities, especially making new friendships, a whole new level of competitiveness, and team lifts in the morning.  Czyzewski feels a tremendous amount of excitement for her future at Randolph-Macon and also for the thrill of being a collegiate athlete.
About the Contributor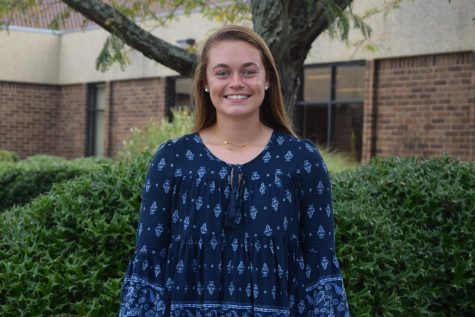 Erin Junkmann, Sports Editor
Erin Junkmann, Class of 2020