Midlo Soccer Set for a Successful Season
Boys and Girls Soccer Preview
As the temperatures start to change, spring sport athletes look forward to the beginning of their season. Both the girls and boys soccer teams hope for a successful season and look forward to the possibility of securing a winning record for their team.  Even though the girls lost many key seniors, such as, Abby Snead, Mallory Turner, Madelyn Jimmerson, Ashley Lucero, Sarah Wall, Lana Figg, and Christine Roberts, they have gained many talented young players who hope to make positive impacts on the team.  The boys team also may have had to say goodbye to many exceptional seniors; however, the team looks forward to the freshmen that will bring depth to the field.  
Coming off an 8-5 record and a coaching change, the Lady Trojan Soccer team looks to bounce back with key players.  Returning to the field are five of the six seniors: Nicole Czyzewski, Erin Fogle, Selena Spezio, Erin Mushisky, and Addie White, who all want to go out with a bang for their senior year.  Also returning are key underclassmen, such as: Logan Georgel, Zoe Long, Sarah Aud, and Kathryn Phillips.  New to the Trojans are three freshmen: Erin Wasson, Maddie Stockdale, and Riley Brown, and one senior, Kristina Fawcett. At the end of the 2017 season, the
At the end of the 2017 season, the Lady Trojans said goodbye to two-year coach, Ms. Jessica Kramer, and now say hello to current coach and Trojan alum, Kiersten Hancock.  Hancock remarks, "Being able to come back and coach the program that influenced my life so much, as well as my soccer career, is truly an honor. I see great potential in each and every one of these girls who are a part of the program this year. I strongly believe this will be a winning season for Midlothian girls soccer, and I look forward to seeing what the future hold for this team."  The first conference game for the Lady Trojans will be on March 15, away at James River.
After a winning record of 15-7 and a trip to the State Tournament, the boys soccer team gears up for another successful season on the pitch.  However, the Trojans will have to overcome some challenges this year, such as losing two key offensive players, Eric Hogge and Kyle Gaunt, who quickly became a dual-threat in the attacking line, but new faces will bring havoc to the opposing defense.  The backline of the Trojans also took a major setback by losing seniors Hemza Ababneh, Hunter Lemon, Michael South, Max Miller, and Jackson Kaze but will bounce back with the addition of two new freshmen, Justin Varela and Cesar Acosta.  For their first home game, the Trojans will host the James River Rapids at F.W. Poates Stadium.
About the Contributor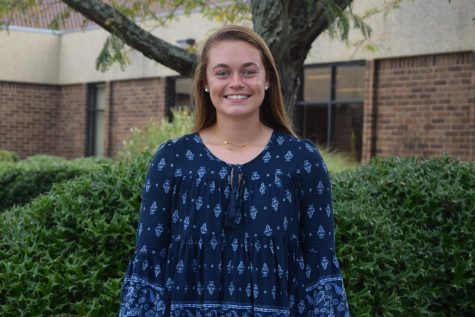 Erin Junkmann, Sports Editor
Erin Junkmann, Class of 2020