The Next IB Generation Emerges
Every year, numerous prospective applicants apply for intense and rigorous specialty programs across Chesterfield County in order to strengthen their learning. On Saturday, February 10, 2018, Midlo's International Baccalaureate (IB) program hosted the IB Interview Day for new applicants looking to join the challenging, yet rewarding, program. Students from school within and outside of the county came to Midlo for the opportunity to allow Midlo's IB program to determine if they are prepared to conquer the educational paths to success through IB.
To commence the event, IB coordinator Mr. Mark Spewak, IB teachers, and IB student volunteers assisted the applicants through the three-part application process: a mathematics test, an essay, and an interview. The applicants dedicated a copious amount of time and energy on each section, making sure to exemplify themselves in the best manner. Each part of the application provided an opportunity for applicants to illustrate who they are and how they plan to contribute to the Midlo and the IB program. Throughout the event, applicants shared questions and thoughts, while the IB teachers and IB student volunteers delivered insight on their IB experiences.
The IB Interview Day not only allowed students to illustrate their abilities and their future contributions to the IB program, but it gave students a preview of what IB attempts to achieve and what contributions it can give to their students.
About the Contributor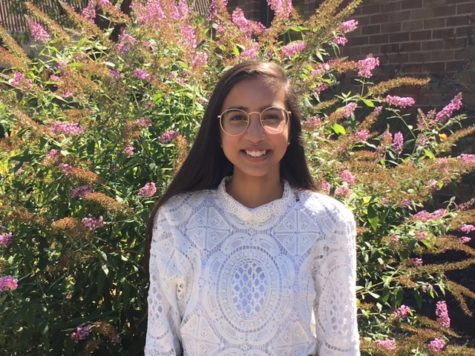 Nabiha Rais, Copy Editor
Nabiha Rais, Class of 2019