Cookies, Carols, and Cocoa for CCPS Bus Drivers
Student Leaders Bring Christmas Cheer
On the chilly morning of December 8, 2017, Midlo class officers and SCA officers joined Principal Shawn Abel and Associate Principal Elizabeth Baber for the annual tradition of delivering Christmas carols, homemade cookies and cocoa to the hardworking CCPS bus drivers.
The student leaders believe that the bus drivers deserve this sincere show of appreciation for the important work they do all year, bringing Midlothian students to and from school safely every day. With this in mind and the holidays coming up, they felt there would be no better way to show thanks than to greet them early in the morning with treats and cheerful songs.
At 6:40 am, on Friday, December 8, 2017, student officers, dressed colorfully in holiday attire, gathered by the entrance in front of the bus loop to welcome bus drivers and students with carols and holiday cheer. Despite shivering in the chilly morning temperatures, the members of the Principal's Leadership Team said that they were "filled with such high spirits of giving that made being a little bit chilly totally worth it".
The officers share that they hope to continue the tradition each year during the holiday season.
About the Contributor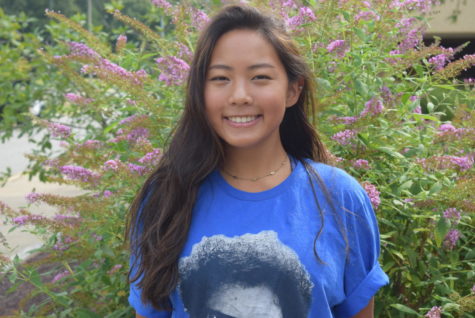 Joy Li, Midlo Scoop Staff