Blood Drive Save Lives
2017 IB Blood Drive to Benefit Virginia Blood Services
The IB Program teamed up with Virginia Blood Services to hold a blood drive at Midlothian High School on Tuesday, November, 28, 2017, from 8:00 am-1:30 pm in the Auxiliary Gym.
As donors arrived at their scheduled times to give blood, they signed in, and then went through the screening process, during which they answered questions about medical history and other factors that could alter the blood donation process. Donors also got their fingers pricked. Finger pricking is a procedure in which a small quantity of capillary blood is collected for testing of iron count and other necessary features for the donor to be capable of donating blood.
Mrs. Tina Walke, IB Secretary, helped plan the event and kept the day running smoothly. She says, "Donating blood is a great contribution to the community, and it is definitely worthwhile to help save lives." Parent volunteers and nurses took great care of the donors after they gave blood, and students who donated received a free t-shirt and a snack on their way back to their classrooms.
Juniors Josue Candelaria and Lauren Lingle were both first-time donors. Candelaria was enthusiastic about donating blood to those in need, saying, "It's an exciting experience and I can't wait to help save somebody's life." Lingle felt nervous to donate blood for the first time, but she successfully overcame her fear by bringing a friend with her for support.
The 2017 blood drive marked senior Nicole Bailey's third time donating blood. She continues to donate because she "like[s] giving blood to people." She comments, "I'm always making more blood so I'm not at a loss, and I like to help others.".
Cassidy Hoke spoke of her experience after donating, saying, "It feels good to be saving someone else's life.". Many more Midlo students stopped by the auxiliary gym, taking time out of their days to donate blood in order to make a beneficial impact on other people's lives.
About the Contributors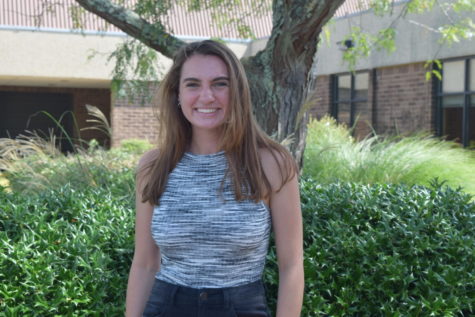 Carrie Rowley, Midlo Scoop Staff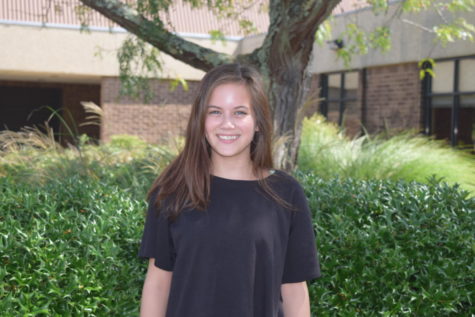 Caitlin Woods, Midlo Scoop Staff