Adamik Enriches Kindergarteners
In her second year of taking Service Learning, senior Megan Adamik has the opportunity to travel down the road to the neighboring elementary school, J.B. Watkins, to work with Mrs. Michele McMullen's kindergarten class.
On November 20, 2017, Adamik began her lesson with story time, reading a Thanksgiving book to the children. Following story time, she passed out paint, feathers, and an assortment of supplies to the kindergartners to create their very own turkeys. Showing them how to construct a turkey, she encouraged them to customize their craft with their choice in colors and design, inspiring them to express their individuality in their pieces. Not only does Adamik read her students stories and help them with crafts, she also works with them to learn the alphabet, a vital component in education and youth development.
During her first year of service learning, she mainly worked with children individually. This year, she teaches on a larger scale, performing lessons for a whole class. Though she reports that she loves teaching the kindergartners because of their funny, various personas, she shares that she would be most interested in teaching middle school students. From her experiences during the Service Learning program, Megan Adamik has grown to contemplate pursuing a career in teaching. For more information about taking Service Learning as a junior or a senior, please come by and chat with Mrs. Tully in room 116 or email her at [email protected]
About the Writer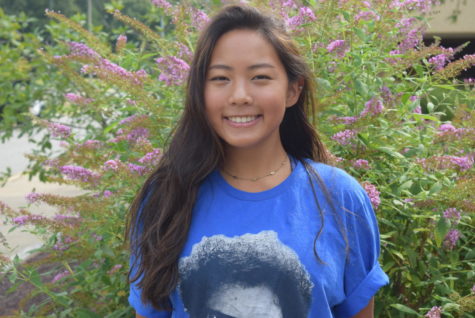 Joy Li, Midlo Scoop Staff