Mr. Java Recognizes Mr. Paul Parker
Teachers Recognizing Teachers Award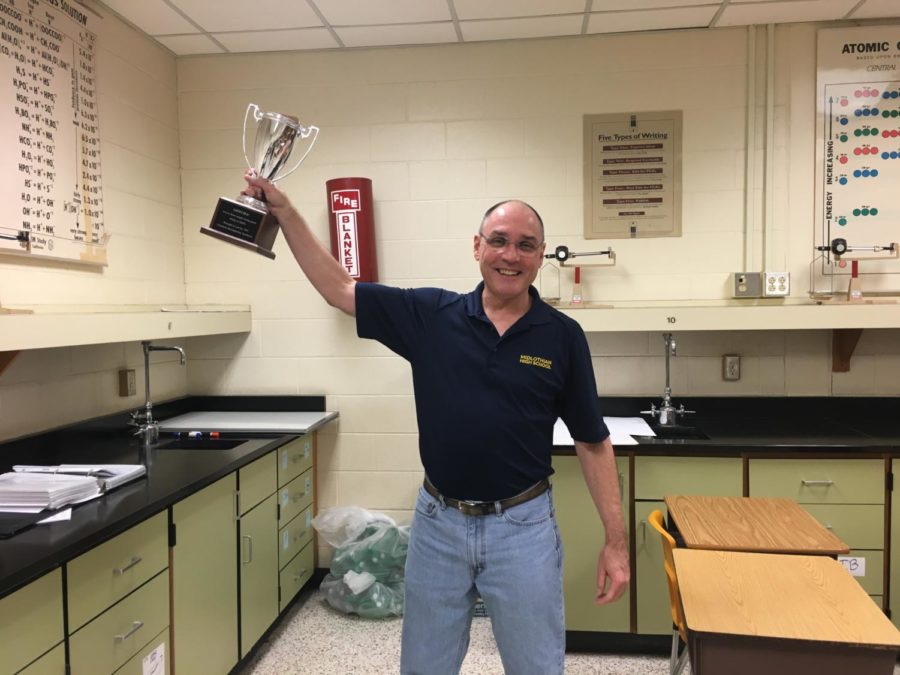 October recipient of the Teachers Recognizing Teachers award, Mr. Ben Java, passed the cup to Mr. Paul Parker to recognize his exemplary work at Midlothian High School. For 26 years, Mr. Parker has taught science at Midlothian, specializing in Chemistry.
Mr. Java decided to give the award to Mr. Parker because of his consistent display of energy and passion for science and for teaching. Not only did Mr. Java include that Mr. Parker "is a terrific teacher," he also reported that Mr. Parker always is available to help fellow Midlothian staff and faculty. He is often found going above and beyond, making Midlothian run smoothly, directing the traffic in the student parking lot every day.
Students share their admiration for him as well. Jinwoo Kim comments that "he always has great lesson plans with hands-on activities that are exciting and interesting.".  Agreeing with Kim, Mac Whitten and Baylor Cumbea chime in that "Mr. Parker is the man!"
From teaching the Something Called SI song to showing students how to conduct titrations to directing traffic, Mr. Paul Parker constantly uplifts Midlothian with his cheerful and giving spirit.
Congratulations, Mr. Parker!
About the Contributor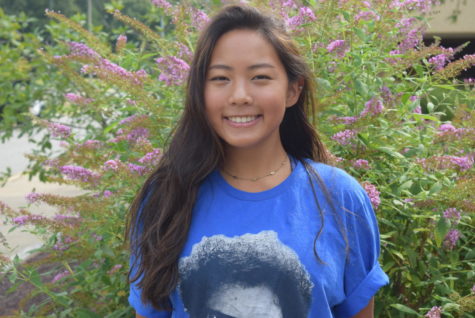 Joy Li, Midlo Scoop Staff