Freshman Abbie Campbell Commits to Virginia Tech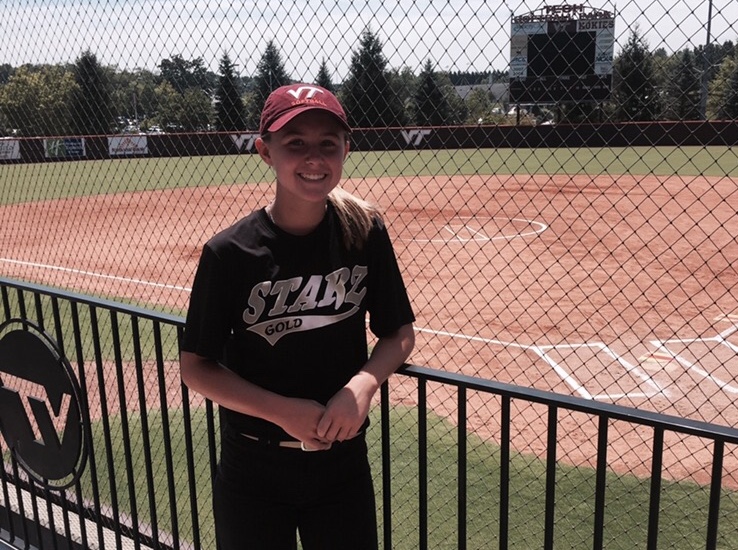 Midlothian High School always impresses when it comes to athletic performances.  From the field to the court and everything in between, the Trojans never fail to amaze.  This spring, our Lady Trojan Softball team will gain an exceptionally talented young star.  On June 21, 2017, as just an 8th grader, freshman Abbie Campbell verbally committed to Virginia Tech to play softball.  After playing on the Midlothian JV team for just one year, Campbell made an impression on her teammates and coaches, gaining their respect for work ethic almost immediately.  
Campbell started her successful softball career in kindergarden, when she played for her elementary school district's recreational team, Gordon Rec, and continued to play throughout her elementary years.  Since Gordon, she played 12U travel softball for Chesterfield Impulse for two years and then switched to her current team, Williamsburg Starz Gold, just two and a half years ago. She shares, "I am a very competitive person, and I do not like to lose, so I am 100% focused all of the time, and when my teammates aren't focused, I always jump on them and tell them to get their head in the game.".  Her determination inspires her teammates, who appreciate the fact that she leaves everything on the field without any regrets.  Sophomore Cameron Long, who has played with Campbell almost her entire life and is a current teammate, says about her style of play, "Abbie always gives 100% on and off the field. She is very passionate about softball, and you can tell by the way she plays. Abbie is not only a teammate but a best friend. There have been many outs between this short stop catcher duo, and there are plenty more to come."
Campbell chose to play softball for the Hokies because "ever since I was little I have always wanted to go to Virginia Tech. My mom is a former Hokie, and it is close to home, so I can come visit family when I am not busy, which is really what I wanted".  Although there is no typical age when players commit, Campbell feels lucky to have committed during the summer before her freshman year.  She is not worried about anything because she feels that Tech is "the one," and she looks forward to playing alongside three teammates on her current travel team, Williamsburg Starz Gold, which will make playing for her dream school ten times better.
About the Writer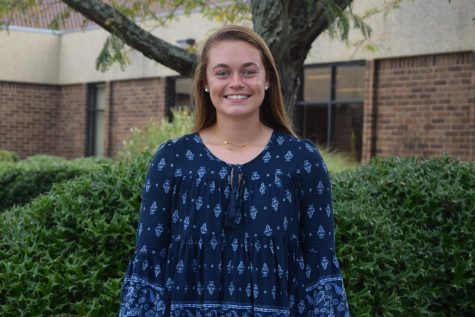 Erin Junkmann, Sports Editor
Erin Junkmann, Class of 2020