Midlo October All Stars
Margaret Weinhold and Sai Poluri, October Students of the Month
Congratulations,  Margaret Weinhold and Sai Poluri, Midlo's October Students of the Month!
Our female October student of the month has an ever-present positive attitude, models a keen desire to learn and discover in the classroom, and takes her responsibilities as a Sidekick and as Latin Club Philanthropic Chair very seriously. She also works hard as a contributor to the award-winning student yearbook. Congratulations, Margaret Weinhold!
Our male October student of the month always has a smile and acts respectfully to others. He is being recognized for his energy and dedication in following through with the Denim Drive. He even earned the respect of leaders in Chesterfield Schools and was invited to be recognized by the School Board. Congratulations, Sai Poluri!
About the Contributor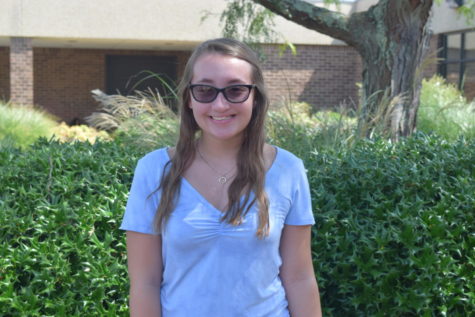 Sarah Moskovitz, Midlo Scoop Staff