Another Season, Another Inning
Softball Takes the Diamond Again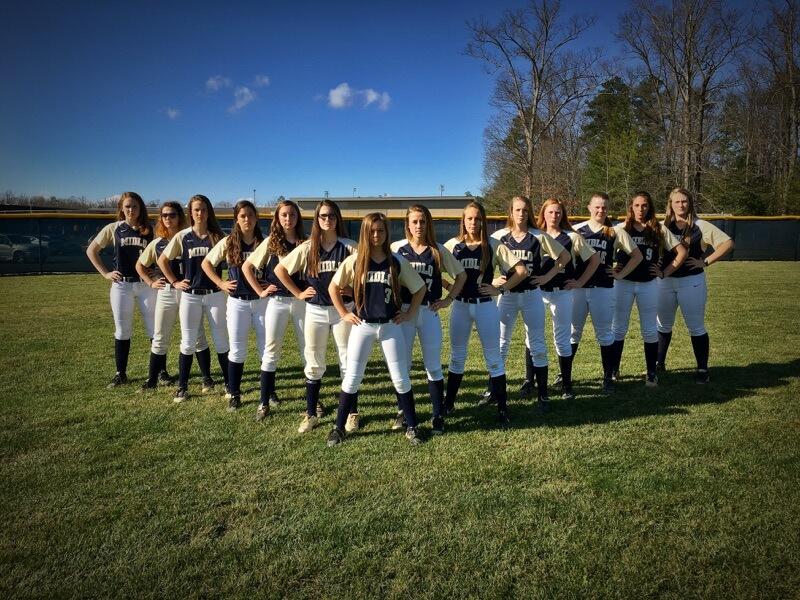 As spring rolls around the corner, so does Midlothian's very own softball team. Head coach Rich Johann looks forward to this year's season. In preparation for this season, the girls started conditioning during the winter months. During the regular season, the team practices five days a week for around 3 hours each day. With numerous hours of training and experience, as well as leadership by captains Annah Walsh, Mackenzie Fuller, and Ally Smith, the team stands well prepared for the season ahead.
The first scrimmage of the season ended in a strong 17-0  victory over Meadowbrook. With such a great margin of victory, the team looked forward to the season ahead with momentum, as they faced their next two opponents. The next two teams offered strong match-ups. In the first of the two, the team faced a high-ranking Clover Hill team. After nine innings, the match ended in a close finish; the final score was 0-3 in a difficult loss. The second game, like the first, resulted in a tough loss for the team.
Despite a rough first two games of the season, the girls are not phased. With hard work and practice, as well as young stars, like Hailey Young and Abby White, the team looks to move on through the season with confidence. The softball team's goal this year is to finish with a winning season and hopefully make it to the playoffs.
In a sit-down with outfielder, Lara Ann Douglas, she explains her favorite part of softball, "My favorite part of softball each day is walking out onto the field with my team with the goal of getting better.¨ With an ambitious team and a drive to win, surely, the team will bond and have fun playing the game they love.