Playing With Passion
Midlothian Varsity Field Hockey Battles It Out Against James River
On Tuesday, September 19, 2017, the Midlothian Field Hockey team beat their greatest rivals of all time, James River. The girls arrived to their home field with untouchable energy, pumped to play against the Rapids. The players huddled up around Coach Leanna Hall, and with an enthusiastic cheer, they took the field, ready to play.
At the blow of the whistle, the game was off to an intense start. Due to the even match up, the ball continuously traveled back and forth to both sides of the field. As the time ran out, the score remained 0-0, sending the game into sudden death overtime. Tired and dripping in sweat, the girls gave all they had on the field and held their ground against the Rapids, even playing man down for a few minutes. At the end of overtime, the score still rested in a tie.
To finally decide the winner, a shootout was initiated. Players Riley Martin, Zoe Hammond, Megan Merillat, Megan Wunderlich, and Kate White stepped up to go against the goalie, one by one. The Rapids started off and scored a goal. Still with a chance to save the game, Megan Merillat sailed the ball into the goal, tying the game once again.
Now in a second shootout, the onlookers sat on the edge of their seats. The players not participating watched eagerly and cheered on their teammates.
After no luck on the first shot, Zoe Hammond got in her starting position. At the blow of the whistle, she dribbled up and faked the goalie, hitting a hard drive straight into the corner of the goal. The team erupted into cheers, but James River had one more try to make it in. They came close, but goalie Lindsey Merillat hustled to the ball and kicked it far out of the circle. The victorious girls embraced, knowing they did what they came out to do. When describing their win, Maggie DeBruckyer, a junior on the team, said, "This is why I play field hockey. In the end all the hard work is worth it."
About the Contributors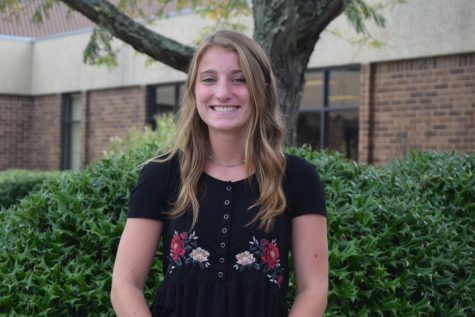 Maddie Burke, Editor-in-Chief
Maddie Burke, Editor-in-Chief, Class of 2021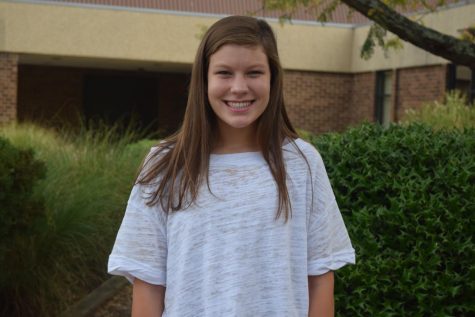 Zoe Kopidis, Midlo Scoop Photography Editor
Zoe Kopidis, Class of 2020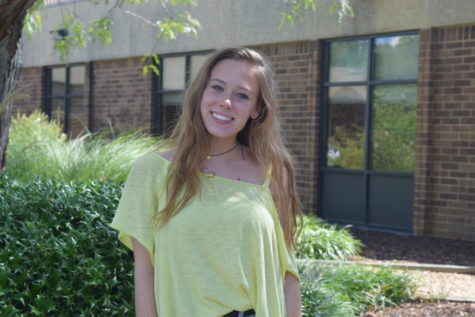 Sophie King, Midlo Scoop Photographer
Sophie King, Class of 2019