Parents Head Back to the Classroom
Back to School Night, 2017
On Monday, September 18, 2017, Midlo High's proud parents made their way into school for Back to School Night. The assembly began at 6:00 pm, and parents started walking through their child's schedule and meeting their teachers at 6:30 pm. Many parents have had children come through Midlo in previous years, so they easily navigated the halls, but some parents needed a bit of help to navigate. Scattered around the school during this event, student representatives called Sidekicks helped lost parents find their way to class.
As the bells rang, parents visited their child's many different classes, where teachers presented information about the curriculum. During the assigned period,  parents received necessary information and had the opportunity to ask questions about the classes. Not only is it beneficial for parents to learn about their child's schedule and what their classes are like, but it is also beneficial to get to know the teachers. Mrs. Dinsmore, a teacher in the Social Studies department, agrees, saying, "I think it comforts parents to get to know their child's teacher and figure out who they're spending seven hours a day with, so I think it makes parents feel better."
One of the smiling faces seen during the entire event was Midlo Principal, Shawn Abel, who enthusiastically supports this educational event. He spent the evening talking to students and parents in the hallways, making sure everyone felt comfortable. Principal Abel feels that "the overall energy is the best," and for him, there is no greater feeling than "to see all the smiles on the parents faces." At the end of the night, every parent left more prepared and more knowledgeable about their student's school life, ready to tackle another school year.
Leave a Comment
About the Contributors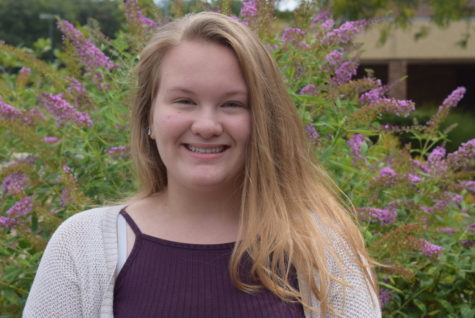 Samantha Johnson, Midlo Scoop Staff
Samantha Johnson, Class of 2020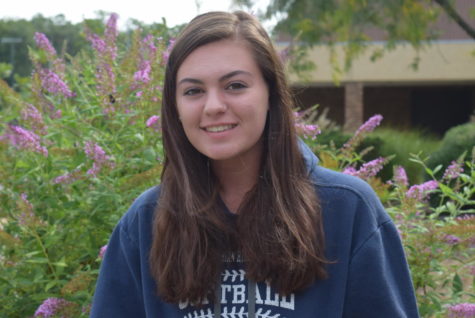 Alyssa Marchese, Midlo Scoop Staff
Alyssa Marchese, Class of 2020