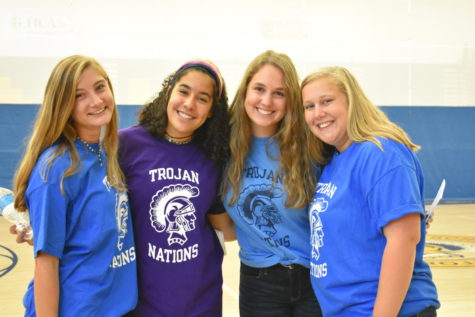 Caitlin Woods and Carrie Rowley

September 14, 2018

Filed under Showcase, Student Life
This year's Trojan Nations Sidekicks and Service Learning Council members and their sponsors worked hard over the summer to ensure that the Freshman Orientation was a success. With coordination efforts from Assistant Principal Denise Bowes and Trojan Nations faculty advisers, Mrs. Lauri Jones, Mrs....
Carrie Rowley and Caitlin Woods

March 19, 2018

Filed under Performing Arts
Midlo junior Trajan Davis is deeply involved in the Midlothian Orchestra Department. He has played the violin since fifth grade, for the past year, he has worked to learn the piano. Davis spends his free time composing his own music and sharing his songs with others. He says,  "My love for music and...