Seniors Wrap It Up
Seniors Reflect on Final Year at Midlo
As the fourth nine weeks begins, the final days of high school approach for the Class of 2019. With anticipation for the day they walk across the stage at graduation, seniors reminisce on memories with their classmates and teachers before dispersing to different colleges and paths of life. Midlo Scoop asked seniors to look back on their time at Midlo and offer advice to the rising seniors in the Class of 2020.
Do you have any advice for rising seniors?
"Make sure you apply to college early. It really isn't hard to fill out applications, and it helps your chances of getting in. On top of that, it's nice to hear back from colleges early." – Jack Williams
What valuable things have you learned?
"I learned to be a well rounded citizen through the Community of Excellence pipeline. "- Tyler Pace
Do you feel like Midlo has been helpful in providing you with a better future?
"Yes! Midlo is a school of high academics and GPA, as well as skill and applicable knowledge. The school aims toward boosting scores for better chances in college. I feel the best thing for a student to do is go to the Tech Center and learn trades and skills." – John Jennings
What classes do you recommend for rising seniors?
"I recommend Oceanography because it is a really fun class to take during senior year, and you get to go on many cool field trips throughout the year. "- Emily Mangalo
What is one of your favorite Midlo memories?
"My favorite memory is joining Advanced PE because we went on field trips and went bowling all the time."          – Immanuel Pierce
Are there any staff you would like to thank?
"Ms. Bowes. When I speak to her, she is truly caring and respectful." – Caleb Giambanco
What extracurricular activities do you recommend for students?
"I personally did LEAD Up, Spirit Club, French Club, Homework Helpers, and I also worked part time, but that's a lot for one person to do. I'd recommend to definitely join a leadership club, like LEAD Up or FBLA, and to get a part time job along with it." – Amanda Chok
What are some test taking strategies you have learned while at Midlo?
"Take your time on each question and double check all of your work to avoid careless mistakes. Overall, don't stress and try to organize your thoughts out on paper." –Besmah Al-Ashari
A reflection on this past year:
"This year has been full of excitement. Senior year has been the best out of my years in high school.  I will miss the school dearly. From all of the sporting events to the pep rallies. It honestly breaks my heart to never be able to do these things again, but I'm glad I got to do it as a Trojan."- Trajan Davis
Leave a Comment
About the Contributors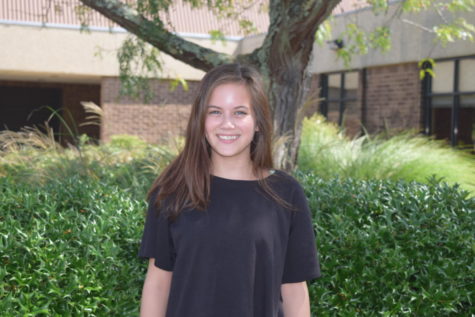 Caitlin Woods, Midlo Scoop Staff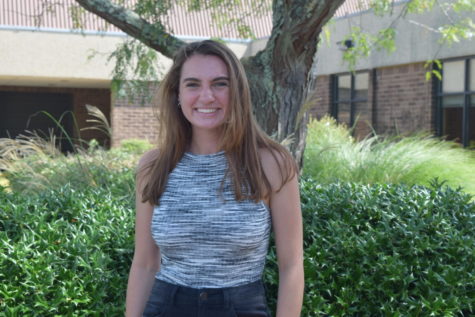 Carrie Rowley, Midlo Scoop Staff