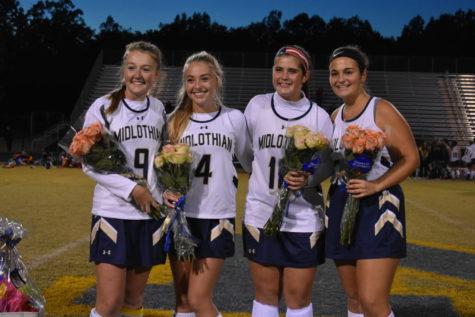 Maddie Burke, Sports Editor

October 26, 2018

Filed under Fall Sports, Showcase, Sports
Each season, Midlo athletes must say goodbye to the experienced leaders on their teams. On October 24, 2018, the Midlothian Field Hockey team celebrated its seniors during a home game against the Monacan Chiefs.  Posters featuring pictures of each senior  hung on the fence of the stadium, as each se...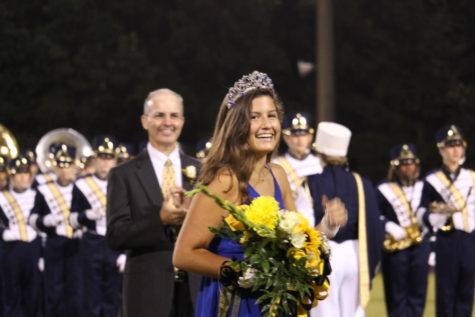 Maddie Burke and Erin Junkmann

October 9, 2018

Filed under Showcase, Student Life
During a very exciting and spirited pep rally on Friday, October 5, 2018, the homecoming court was announced. Princes included: freshmen Justis Barnes, Bryce Hardiman, and Declan Harrington; sophomores Blake Longest, Shane Nalls, and Jackson Walworth; juniors Ryan Degrava, Stephen Mabry, and John Williams; ...