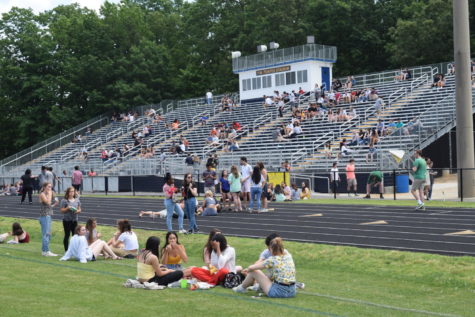 Nour Goulmamine, Midlo Scoop Staff

May 29, 2018
On Friday, May 25, 2018, students and teachers filed out of the school onto the football field to celebrate the annual SCA Picnic. On their way to the field, they lined up to grab lunch, courtesy of the SCA, that included hot dogs, chips, cream pies, and lemonade. As a sea of teens rushed onto the track,...
Emily Junkmann, Staff Writer

June 1, 2016
After several days of rain, the clouds parted just in time for the annual end of the year SCA Picnic. On Friday, May 27th, following the Spring Concert, put on by the Midlo's band and chorus groups, students and teachers filed out to the football field to enjoy lunch in the sun. Every year, the...