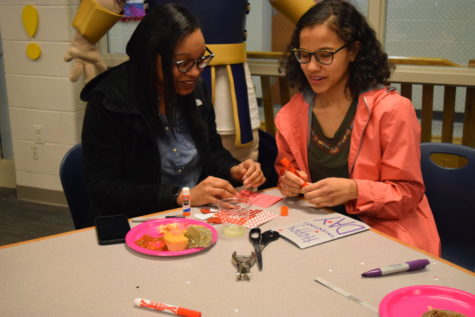 Carrie Rowley and Caitlin Woods

January 31, 2018

Filed under Midlo Library, Showcase
The Midlothian High School Library teamed up with Hunter Holmes McGuire VA Medical Center to send Valentines to America's veterans. Midlo students and staff gathered in the library on Tuesday, January 30, 2018, to write thanks in the form of Valentine's Day cards to those who have bravely served our c...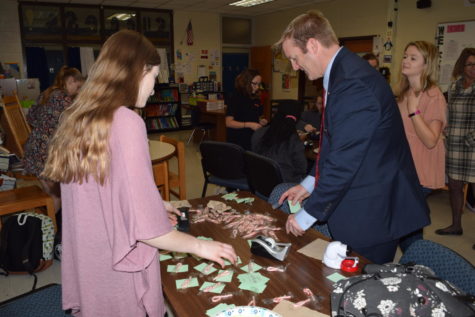 Caitlin Woods and Carrie Rowley

December 4, 2017

Filed under Clubs and Activities
On November 28, 2017, members of the Trojans for Tomorrow Club had their annual Thanksgiving Party with pizza and friends. While celebrating after a long break and giving thanks, members prepared candy canes, called Kindness Kanes, to pass out to students before exam week. Members attached powerful, ...