Who Is Your Favorite Teacher?
2019 Teacher Appreciation Week
Teacher Appreciation Week, May 6th through May 10th,  is dedicated to saying thank you to our teachers who work hard every day to provide the best education possible. During the week, make sure to thank the teachers you are grateful for by writing a letter, bringing a gift, or simply saying, "Thank you!" Teaching takes patience, a strong work ethic, and dedication to providing students with the gift of knowledge; thus, every teacher demonstrates something to be thankful for. Before Teacher Appreciation Week begins, students reflect on the 2018-2019 school year, sharing their favorite teachers and why they appreciate them:
Lucas Chazo – "I appreciate Mr. Jenkins because he empowers and educates me in the subject of government."
Sydney Clevinger – "Sra. Jimenez, because she took us to  Washington D.C. at the National Art Gallery to look at the work of Spanish artists, and she really prepares us for the IB exam." 
Amy Trong- "Mrs. Jones, because she cares about everyone in the class."
Claire Miller – "Ms. Aiello, because she's fun and a good teacher."
Quinn McCarthy- "Mr. Thomasson, because he's a very good teacher."
Domenic Falchi- "Mr. Eliot, because he's very funny and a nice man." 
Connor Bullock- "I think Mr. Java is the best teacher in the school."
Isaiah Aminzia- "Mrs. Warriner, because she's really nice and cares about her students."
Carson Fuller- "Mrs. Mullins, because she cares about me, and she is funny."
Carrie Rowley – "I appreciate Mrs. Tully because her class provides me with the resources I need to succeed in college."
John Jennings- "Ms. Dinsmore, because she teaches us in a way that's engaging instead of just sitting there."
Ryan Maher- "Mrs. Crerie, because she can teach in a calming but assertive way that is helpful."
Miles Brown- "Ms. Santmyer, because she makes activities for students and is a relatable teacher."
Lo Hill- "Mrs. Patel, because she makes sure that her students understand the material."
Ana Lumpkin- "Mr. Kirkbride, because he looks the other way when I take his M&Ms."
Jacob Hanoka- "Mr. Steele, because he has a lot of wisdom. He keeps things in check but still has fun."
Madison Ahart – "Ms. Booher, because she's funny and laid back; she just really gets me."
Jacob Fenyes – "Ms. Boese, because she is really good at handling everything, and she's really funny."
Marisa Ruotolo– "Mrs. Trost, because she helps me understand calculus."
Joe Gordon- " Mr. Wade, because he's very good at introducing new topics."
Caiden Muscat- "Mrs. Vesley, because she's really creative and gives really good advice for projects."
Thank you to all the teachers at Midlo and to everyone who strives to do their best to help students learn.
About the Contributors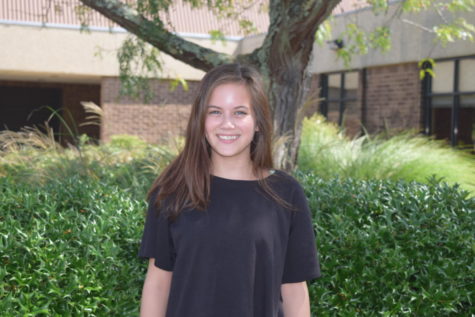 Caitlin Woods, Midlo Scoop Staff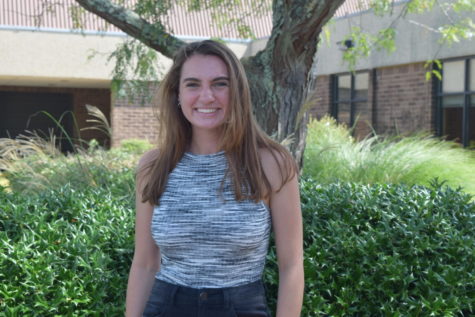 Carrie Rowley, Midlo Scoop Staff