A Taste of Culture
Richmond Introduces the 2018 Folk Festival
The Richmond Folk Festival is Richmond's largest event. More popular than River Rock, the Folk Festival brings spectators from across the country to Richmond's riverfront to enjoy folk music from all around the world. The 2018 Richmond Folk Festival took place from Friday, October 12, to Sunday, October 14. Seven stages gave each group representing diverse cultural backgrounds the ability to share their culture through their artistic abilities and booming music.
Many of the stages showed glass blowing, crafts, and other cultural activities common in foreign traditions. The Festival gave visitors a chance to explore the traditional arts and music provided by artists from across the world. Dancers and singers, such as: Claire Lynch, Brianna Thomas, Ricky B, and the Zhou Family Band, all performed on different stages for this weekend-long event. Vendors sold handcrafted items, including: pottery, hats, jewelry, clothing, and paintings, as well as CDs of the original music performed at the festival. Food trucks sold cuisines from different countries, giving visitors the chance to experience a new taste.
One of the most distinct performing group was Tamburaški Sastav Ponoć, an Eastern European style band consisting of five members from Pittsburgh, Pennsylvania. Tamburaški Sastav Ponoć creates music with Tamburitza instruments, and lead singer Peter Kosovec's vocals carry their sound as strong as the 500 year old Balkan tradition. "This band was my favorite," exclaimed senior Ryan Maher. "The music got everyone on their feet, dancing around the stage. It was such a cool experience." Another performing group was a gospel group led by Cora Harvey Armstrong. Armstrong, joined by her sisters and nieces, shares her faith and love of God through her music. Throughout her performances, she toook breaks to explain her inspiring story, sharing her hardships and how they led her to be a musician. "Music shows power," Armstong told the audience. "You can express the power of faith through any form, and this is mine."
Those who came to the festival enjoyed the performances and delicacies the festival had to offer. The visitors had a blast sightseeing and enjoying Richmond's historically vast and beautiful atmosphere. "I enjoyed getting a taste of the different cultures. The food and music was fantastic. It was a great and educational experience," comments senior Rachel Edwards, a first time spectator of Richmond's Folk Festival. 
About the Contributors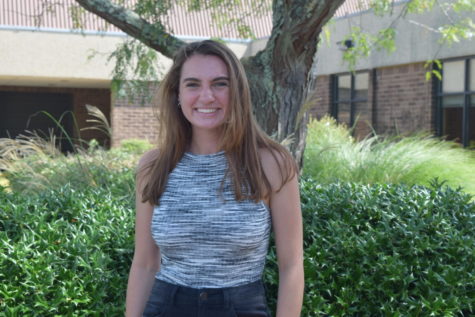 Carrie Rowley, Midlo Scoop Staff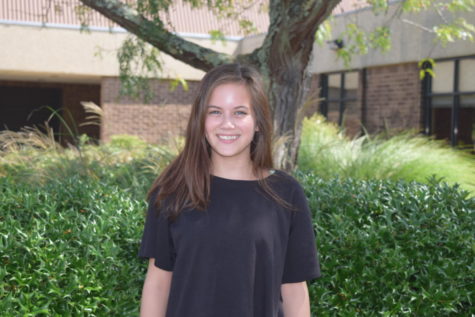 Caitlin Woods, Midlo Scoop Staff