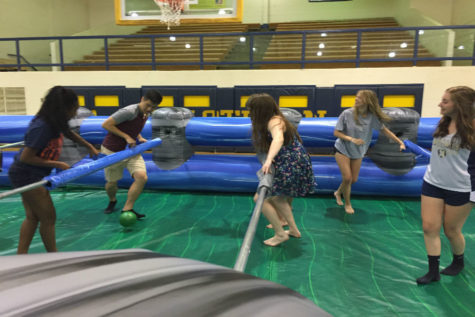 Hannah Walker, Staff Writer
April 27, 2017
Filed under Student Life
After Prom concluded on the night of April 23, 2017,  many students visited the beach. However, they did not actually go to Virginia Beach or OBX; instead, they arrived at Midlothian High School, where, thanks to the PTSO, they participated in competitions, won prizes, and obtained artwork, such as...
Ellen Tucker, Staff Writer
April 25, 2017
Filed under Student Life
On Saturday, April 22, 2017, Midlothian students attended Prom, themed Enchanted Forest of Lights, at the John Marshall Hotel in Richmond. Students carefully prepared months and weeks in advance, picking out the most beautiful dresses and dashing tuxedos, and choosing the perfect dinner spot. Students ...